The Art of Website Design (Literally)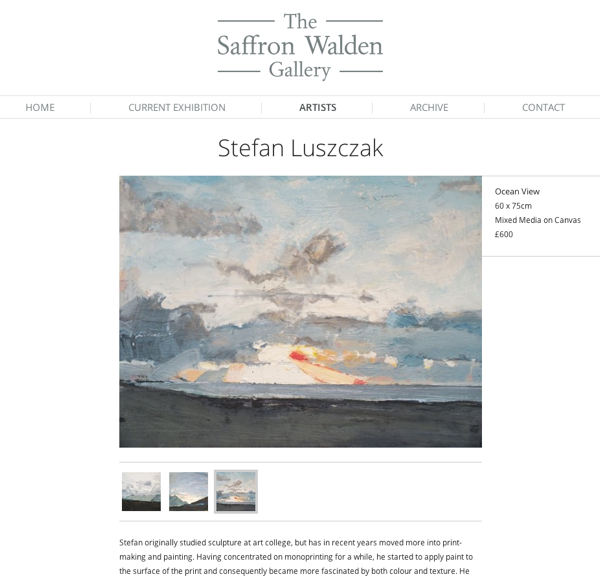 We built The Saffron Walden Gallery website on Umbraco – a content management system that allows the proprietors to upload art and artists and create new exhibitions without being baffled by complicated controls.
Sorry to interrupt…
If you like what you've read so far, join us on LinkedIn to talk all things digital product development with our team of experts.
Let's talk Fluent
The tricky bit was designing the architecture to connect artworks to artists and exhibitions in a way that remains simple to use. We made it possible to move exhibitions between current, past and future states. Users can preview work directly from a directory of artists and we also integrated a newsletter signup and blog.
The design is image led in a clean, white theme. We made sure that every piece of artwork is accompanied by details – especially size and price – so that visitors conceive of the image as a physical piece and know that it is for sale.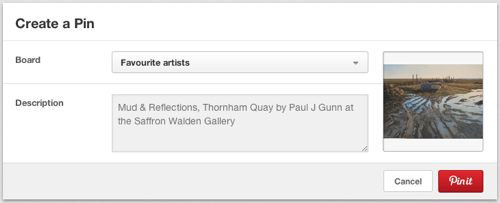 Although online sharing is not the main focus of the website, when you do pin an image, a clear attribution line is suggested for Pinterest.
The main purpose of the site – to encourage visitors into the gallery – is aided by visiting information appearing from the first possible point. Search for the gallery and you'll see address and opening times in the metadescription. Click through and they appear on the footer.
Ready to solve your problems?
We'll help meet the challenges facing your growing business. Get in touch and tell us what you need, the team can't wait to hear from you.
Contact us