Let's get acquainted
We love working with clients on the complex challenges associated with delivering transformational digital products and services.

Hello we're Fluent
Fluent is a team of technical experts in digital product strategy, design and development who work together out of the same office in Cambridge. 
As our name suggests, we speak business and technology fluently. It's a rare skill set that enables us to translate your business objectives, processes and ambitions into a digital roadmap and then make them a reality.
We take pride in getting to the real root of the problem: understanding what you want, yet delivering what you need. And we know our limits. If we can help, we will. If we can't, we'll recommend someone else who can.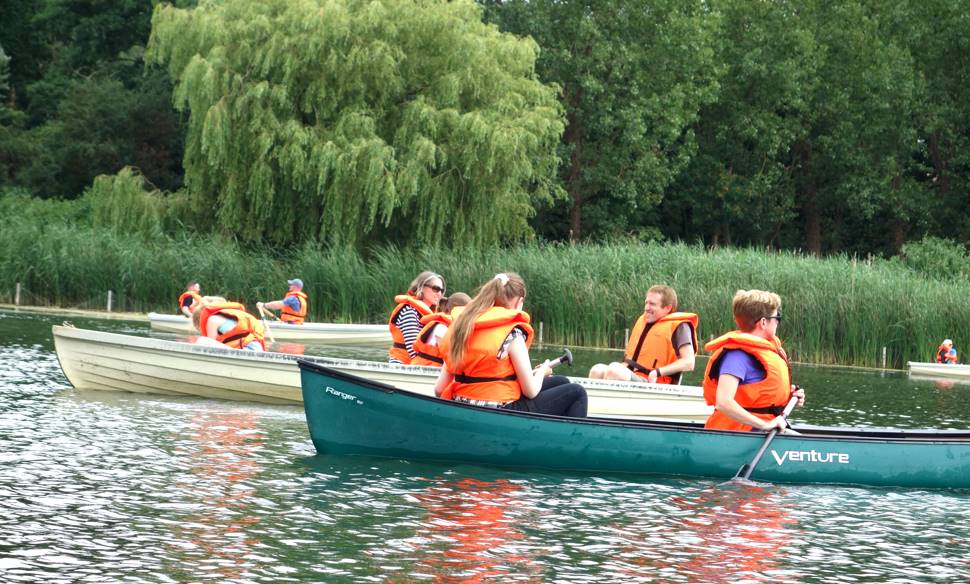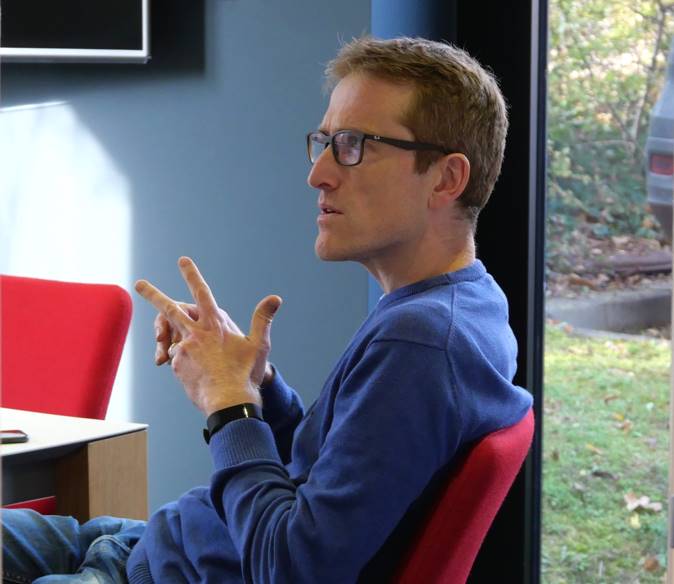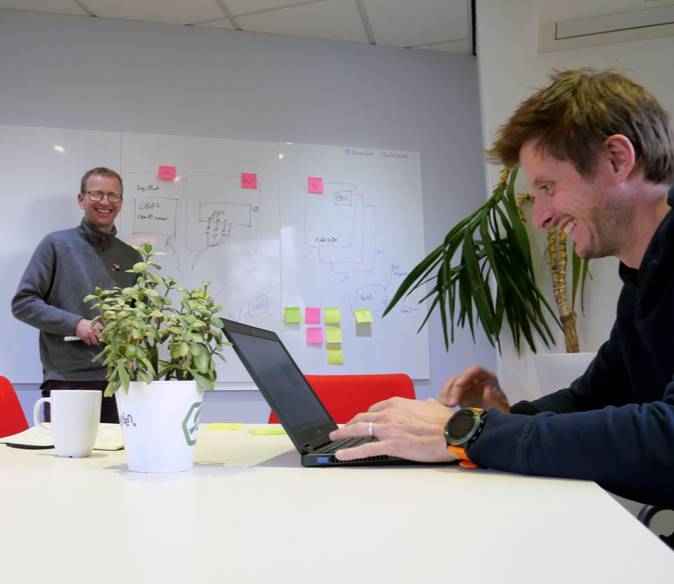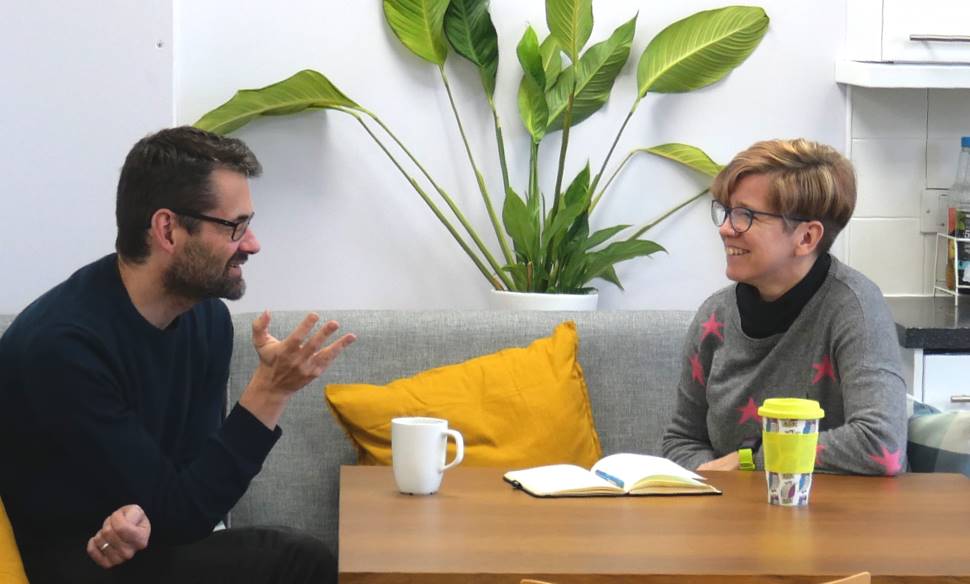 Meet the team
Fluent's multi-disciplined team can unpick the problems, design a way forward – and then build it.
Alan Mitchell

Technical Director

Alan founded Fluent in 2006, after discovering that running his own company was the best way to get stuff done.

As technical director, Alan is responsible for translating clients' business goals into workable solutions and for leading Fluent's team of developers. He studied computers at Cambridge University, and has worked for blue chip organisations such as Ford and Microsoft. After graduation he joined a Cambridge startup, Endis, where he oversaw the development of their flagship product.

Several years later Alan branched out, setting up Endis Solutions - a sister company offering consultancy and custom web solutions. Over time Endis Solutions became Fluent and has grown organically to its current size.

When Alan's not meeting clients, researching technologies or posting terrible puns to the all-company feed, he can still be found flexing his coding muscles. He's famous at Fluent for his ability to bring the best out of people, galvanise the team and drink six caffeinated beverages before 9am. (He's in the office by 7.30am, mind).

When he's not building websites or companies, Alan does his 'Shed Job' (to quote his son), where he enjoys making non-virtual things out of wood and metal. He has a busy house with two kids and a revolving cast of foster children to keep him on his toes.

Andrew Parker

Creative Director

Andrew oversees the creative process from concept to completion leading the user experience and design aspects of our work at Fluent.

Growing up, he spent a lot of time programming on his Sinclair ZX81 and honed his design skills on a state-of-the-art Archimedes; thankfully that early work has now been lost in the mists of computing history. Clearly he was always destined for a career that combined technical ability with creative flair.

Although he's been designing and building websites since 2002 he also has a degree in Music and Sound Recording and a past-life as a dubbing mixer for television - working on a variety of projects including 'River Cottage', the Brit Awards, an unpublished Beatles project and the oft-forgotten classic 'The Baby Mind Reader'.

In his spare time he's just taken up rowing and records the occasional audiobook.

Wesley Cole

Operations Director

Wes joined Fluent in 2013. Prior to this he spent over 10 years working as a Business Transformation Manager, which he juggled (courtesy of gruelling 80 hour weeks) with an MBA at Cass Business School.

Having figured out out how to optimise his own working week (no sleep, lots of caffeine), Wes now does the same for the team at Fluent (more sleep, same coffee intake) where he's responsible for keeping clients happy, developers busy and the business buoyant.

When he's not mixing business with pleasure, Wes can be found walking, running and climbing in the Peak District. He's travelled to a country for every letter of the alphabet and is partially deaf thanks to a Saturday job he had in a balloon shop as a 15 year old. Pop.

Ben Manning

Project Manager

Ben specialises in managing big, complex projects with lots of moving parts. It's his job to understand what clients need and make sure that the right stuff gets done in the right order by the right people. He can Sprint with the best of them.

Prior to Fluent, Ben was a Business Systems Manager, overseeing the implementation and management of specialist office supplies software.

He owes his particular set of skills thanks to an early career in event management and later, as a professional services consultant.

These days Ben misspends most of his time growing vegetables on his allotment or plotting his entry into the craft beer industry.

Bradley Cornwell

Developer

Bradley joined Fluent as Developer in 2016 but already knows his way around our code like a (pre-vetted) electrician around a circuit board.

His journey to Fluent Towers actually began at the age of 14, when he selflessly decided to give up his ambition to play for England and let others have a crack...

Instead, a degree in Computer Science beckoned along with a placement at IBM. It proved the perfect plan B for Bradley's problem-solving left-brain bias. On graduation, he joined Abcam where he discovered the joys and frustrations of Agile and how to speak fluent C# and .Net. He's also something of a guru when it comes to Test Driven Development.

6 years later and the rest is Fluent.

When Bradley's not catching up on injury news for FC Barcelona and the Denver Broncos, you'll most likely find him greeting, teaching, coordinating, or cycling on behalf of his local church, though not always at the same time.

Finn MacLean

Lead Product Designer

Finn joined Fluent in late 2021 after a 7 year stint as Design and UX lead at Warner Music. We are yet to see if the music industry has improved his singing voice but we do know that it forged a creative mindset with the kind of attention to detail and methodical process that our clients love of us. 

If you have a new project or digital product that requires creative input then there's a good chance Finn will be one of the first people you meet. Just remember to break the ice with news on his beloved West Ham rather than his best Rihanna impression!

 

George is Fluent's latest addition, joining us on the eve of Covid lockdown 1.0. That means we don't have a photo for him yet but we will do in time.

George is as Cambridge as they come, with an MPhil Computer Speech, Text, & Internet Technology, plus 9 years combined at two of Cambridge's best known companies; Cambridge Assessment and Abcam.

George can mostly be found building Angular applications providing an essential bridge between design and back end.

Jamie joined Fluent mid covid lockdown in early 2021 and hadn't met any of his teammates in person until a company trip to Alton Towers later in the year.

A sign of his character, he settled in quickly and it feels like he's been here for years. Whereas he has actually spent the last 3 years as a junior developer at a Cambridge college and the 4 years prior to that gaining a 1st in Computer Science from Anglia Ruskin University.

Either way, his love for cats and lifting weights has and never will change.

 

Despite spending nearly all his time messing about on computers as a kid, Ian didn't realise you could get paid for it until he spotted something called 'Computer Science' on the list of A' level options.

After a year out doing a badly paid work placement for a technology company and living in the 'worst house share in Southsea', Ian escaped to Warwick University, where his work on peer-to-peer networks earned him a first class degree in Software Engineering.

Ian has been a full stack developer at Fluent since 2010. In that time, he's written some 'pretty cool' code, even taking on Solr, to improve the way people search for things like plumbers, houses and jobs. He's also pretty good at making choose your own adventure web games.

He's a qualified lifeguard and has a medal somewhere in his attic to prove it. Having recently renovated his house Ian now has a dislike of DIY equal only to that of ActionScript for Flash.

He does love having a 10 minute commute by bike to work though.

Justin Ruffell-Ward

Developer

Justin joined Fluent in 2011 as a front end developer and uses his illustrator's eye to ensure that content and design are rendered into a seamless user-experience.

He has over 20 years' experience of building and testing software and websites, but only had his first taste of computing when he enrolled on a free programming course after graduation. He caught the bug and the rest, as they say, is history.

Justin is famed around Fluent for possessing a coffee-fuelled metabolism that enables him to eat vast quantities of lunch without gaining any weight.

He loves most sport, Matisse, Mike Leigh films and dreams of painting a large picture he's actually happy with. Other more lofty ambitions include playing for Liverpool FC and winning the F1 world championship.

Paul Stephenson

Developer

Paul joined Fluent as a developer in 2014 and has been professionally coding for over a third of his life. (That either makes him a genius or quite old).

He was always destined to work with computers after a misspent childhood hacking about on a BBC Micro. With an MSc in Computation from Oxford University under his belt, Paul headed for the bright lights of Shingay-cum-Wendy (real place) where he cut his professional teeth building back-end financial applications for a small software company that later became part of Thomson Reuters.

After 12 years there and 4 more managing big project teams at Redgate, there aren't too many computer languages he can't find his way around these days.

As musical as he is mathematical, Paul sings tenor in a choir and plays the piano to Disney show-tune standard. The rest of his time is spent 'persuading' his 3 kids to do their homework and perfecting the art of the roast potato.

In a previous life, Dr Pete spent 13 years at Nottingham University, gaining a PhD in mathematical computer science and teaching theoretical computer science to theoretically grateful undergraduates.

Since 2012 he's been putting that theory into practice at Fluent, using his finely-honed coding skills to help people find accommodation, learn about climate change or even locate the perfect burger. His dedication to the cause often sees him in early, or staying late to oversee the latest release.

When he's not knee-deep in HTML or similar, you'll likely find him riding one of his many bikes, going to festivals (current Glasto tally = 12) or supporting Ipswich Town.

Like the perfect search engine, his brain can retrieve the most apt Simpson's quote for any occasion. He also makes a mean sourdough - a claim yet to be verified by any of his colleagues.

You're least likely to find him buying a cat or making a round of tea.

Your mug here

Putting the tea in team

If you care about the big picture and the detail, if you have both determination and flair, if you can help us put the tea in team, we'd like to hear from you. It could be your mug here. Get in touch.
Let's work together
We'd love to hear from you. Make our day.
All ideas welcome. We'll soon let you know if we're able to help.
Contact us