Let's make web technology work for your business
We build and connect together applications, websites, systems and user experiences for mobile and the web.
We bring the right combination of skills to your project with a style of delivery to suit you. We can act as an outsourced development team, mesh with your in-house team, or work alongside other agencies. Our focus is always on getting the best results for our clients.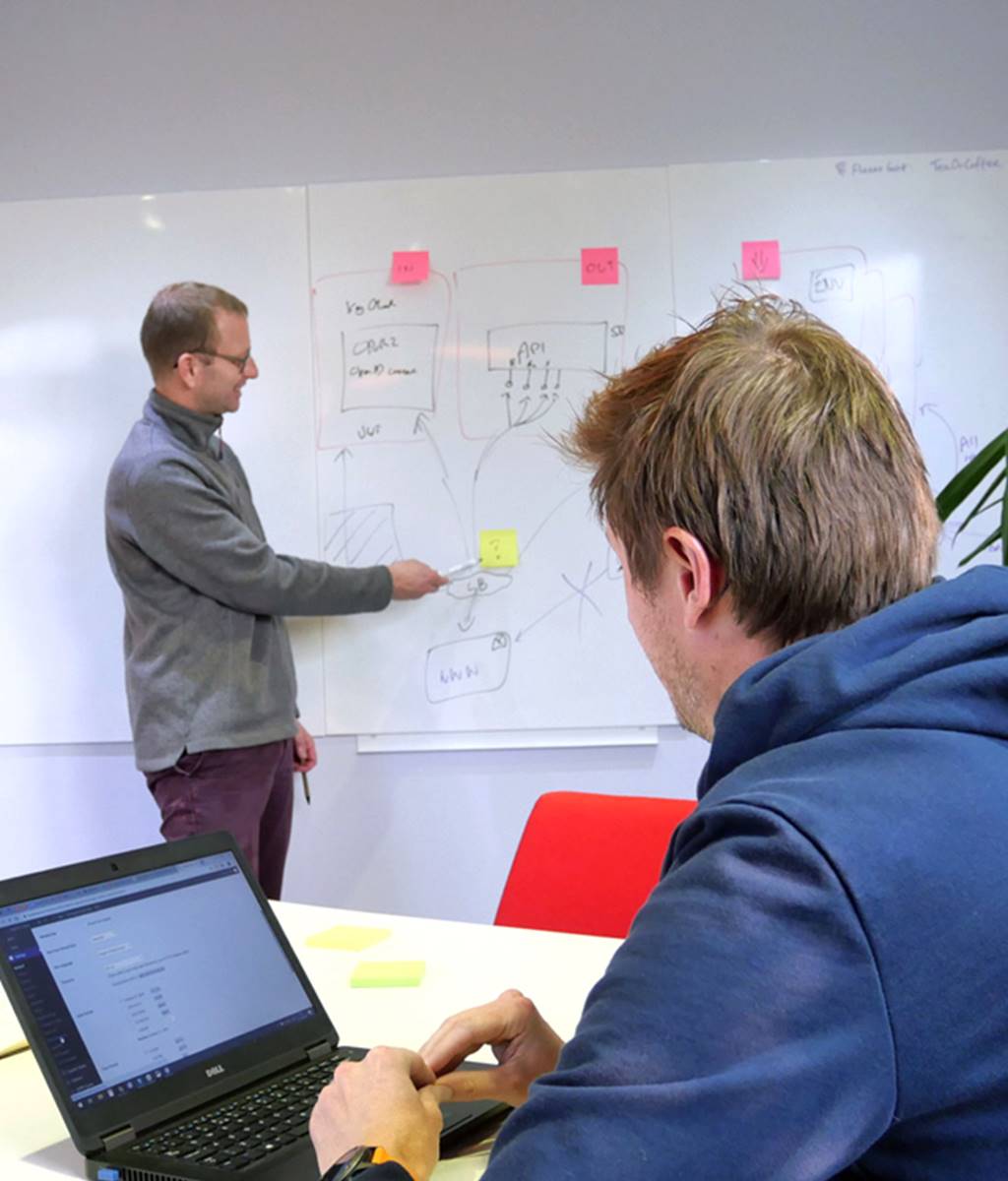 Digital product strategy & service design
We work with our clients to create a digital roadmap, identifying how new, adapted and existing systems can fit together. We like to start with a discovery phase to explore possibilities, challenge assumptions and advise on the right technology to meet your needs.
Digital product planning
Service design
Creative strategy
Digital transformation
Digital product design & user experience
Whether it's for your customers, clients, staff or partners we design interfaces that get things done easily and elegantly. Our approach is user-centred and iterative – optimising designs incrementally based on data and feedback. Of course, they look great too.
Graphic design
UX and UI design
Design systems
Prototyping
Solutions architecture
Whether your existing applications need upgrading or replacing, or whole new systems need creating, we'll identify what's required and make it happen. We can get your applications, systems and business processes talking to each other. This is the clever digital plumbing that really gets your business flowing.
Systems architecture
Technical architecture
Dev process improvements
Information architecture
Mobile and web development
We use agile principles to build custom products for web and mobile environments. Short sprints allow us to show progress quickly, respond to feedback and incorporate changes into future iterations. Whatever your goal, you can trust us to recommend the best technology for the job and work to the highest standards of accessibility and security.
Web application development and website development
Mobile app development
Development team augmentation
DevOps & development process enhancement



Digital product support & maintenance
Successful businesses don't stand still. We can look after your digital products (not just the stuff we build) so it stays in step with changes to your systems and processes. From quick bug fixes to planned development time, we offer flexible support packages built around your needs.
Hosting and support
QA and automated testing
Proactive maintenance and enhancements
Product and project management support
Let's work together
We'd love to hear from you. Make our day.
All ideas welcome. We'll soon let you know if we're able to help.
Contact us