Fluent announces major football sponsorship agreement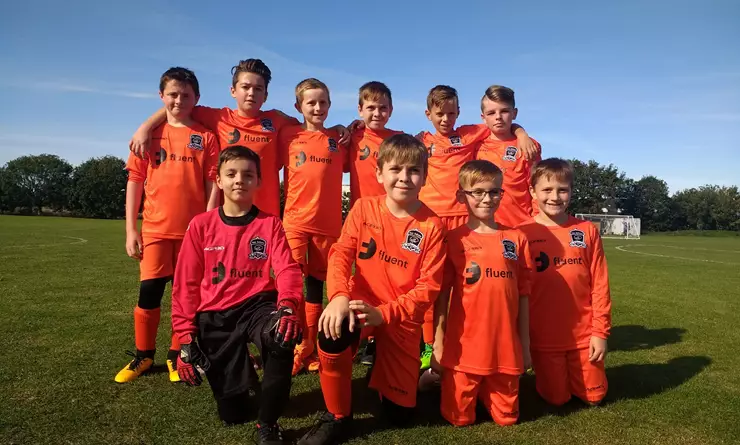 The team at Fluent are delighted to announce a new sponsorship agreement with Cambridgeshire Mini Soccer League legends, Wilburton Hawks U11.
The team, locally known as the 'easy peelers', were an "obvious choice" for a partnership says Wesley Cole, a Director at Fluent. "They reflect our values of teamwork, motivation and quality, making them an ideal partner to wear our brand".
They also look good in orange.
You can follow the team's progress via the Cambridgeshire Mini Soccer League website.
Ready to solve your problems?
We'll help meet the challenges facing your growing business. Get in touch and tell us what you need, the team can't wait to hear from you.
Contact us