Turning the digital lights on for Lumie
What do acne, hay fever and jet lag have in common? Along with SAD, they are all shown scientifically to be treatable with light therapy.
That's the kind of thing you learn working with Lumie, Europe's leading light therapy manufacturer. They've been researching, designing and building medical devices over the last quarter of a century.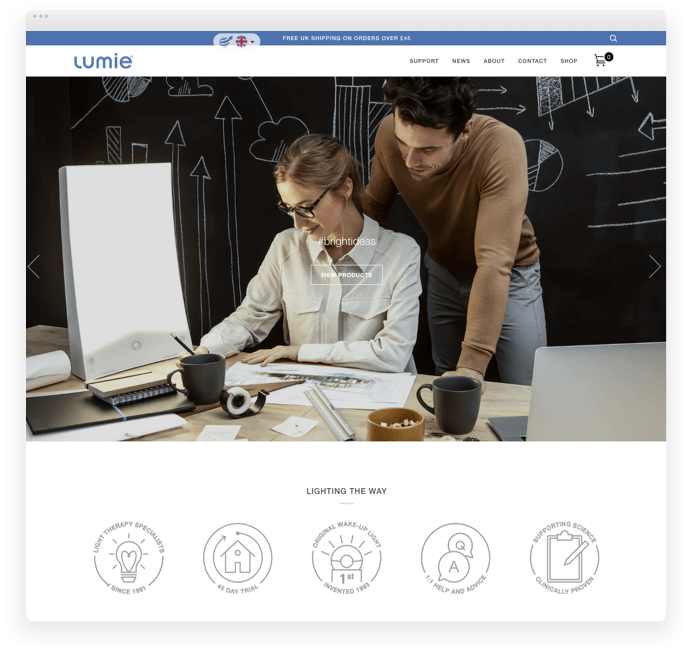 Let's work together
We'd love to hear from you. Make our day.
All ideas welcome. We'll soon let you know if we're able to help.
Contact us