An ongoing technology partnership with Pure Resourcing Solutions
Fluent's relationship with Pure Resourcing Solutions (PRS) is a classic example of a project turning into a partnership.
In 2012, PRS approached Fluent to build a mobile site when they realised that it would give them a competitive advantage over the majority of other recruitment professionals. Because their existing web provider didn't make mobile sites, we built one for them.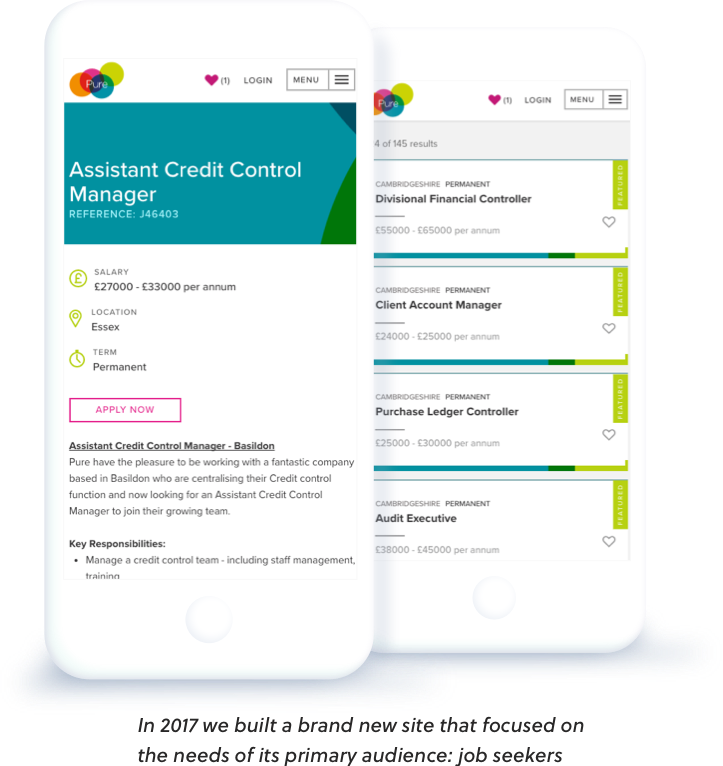 Let's work together
We'd love to hear from you. Make our day.
All ideas welcome. We'll soon let you know if we're able to help.
Contact us