Realigning Queens' College web content to meet users' needs
Queens' College, Cambridge have a large web estate, managed and updated by a number of content owners with different areas of focus. Over time, their content and navigational structure had drifted - creating a number of visible stress points for site visitors and content owners.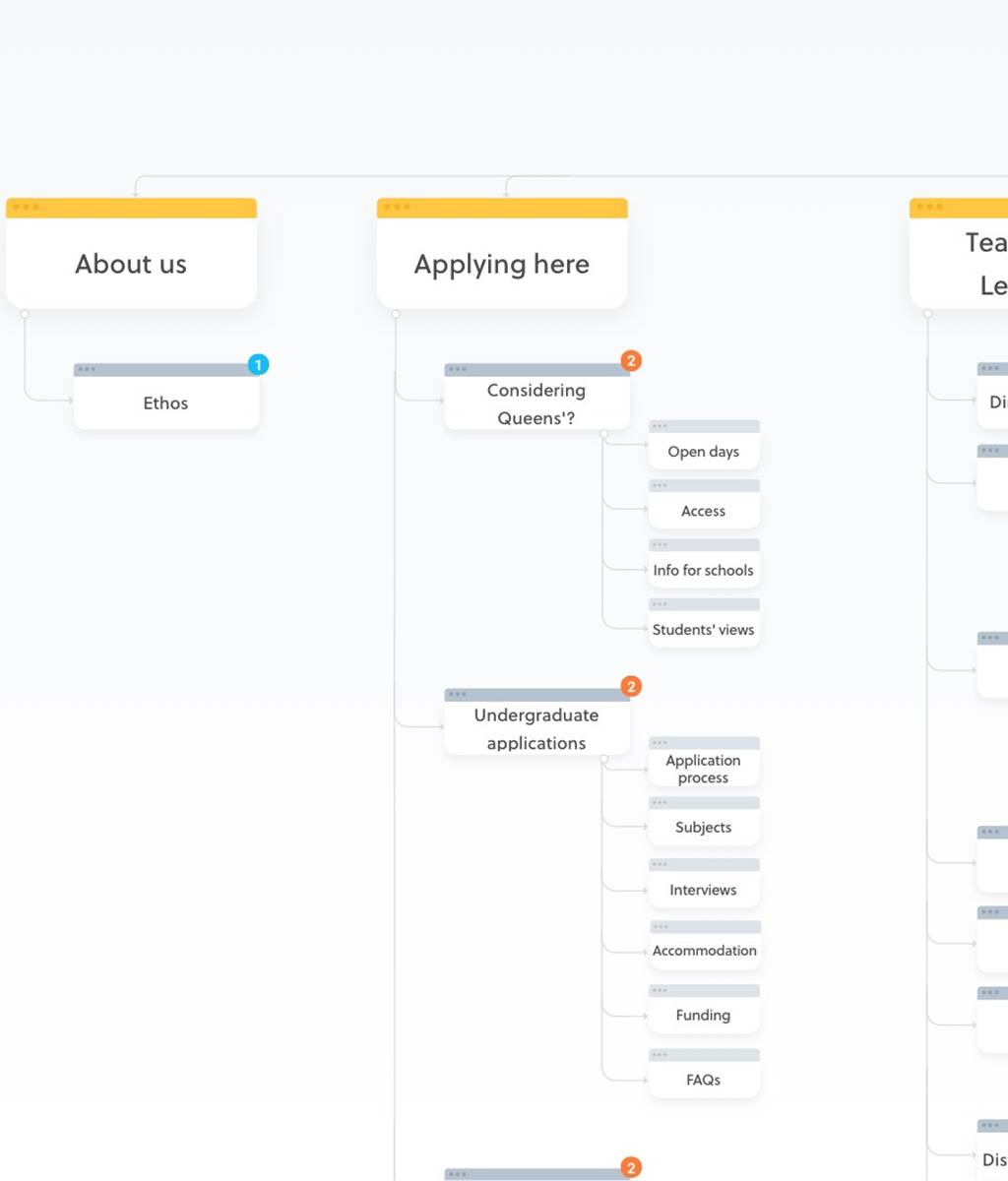 Let's work together
We'd love to hear from you. Make our day.
All ideas welcome. We'll soon let you know if we're able to help.
Contact us