Mapping the user journey connects the right people with Technical Moves
Technical Moves are a recruitment company based in Shelford and Royston who specialise in placing people in roles in the built environment sector (that's engineers, surveyors and architects to you and me...). In other words, they're niche, personal and professional, with a sector knowledge that's second-to-none.
But their old website implied a somewhat more 'generic' service offering. With restrictive search filters, bland corporate imagery and confusing references to 'clients' and 'candidates' - it wasn't a true reflection of them - or their service offering. So they asked if we could help, and we did.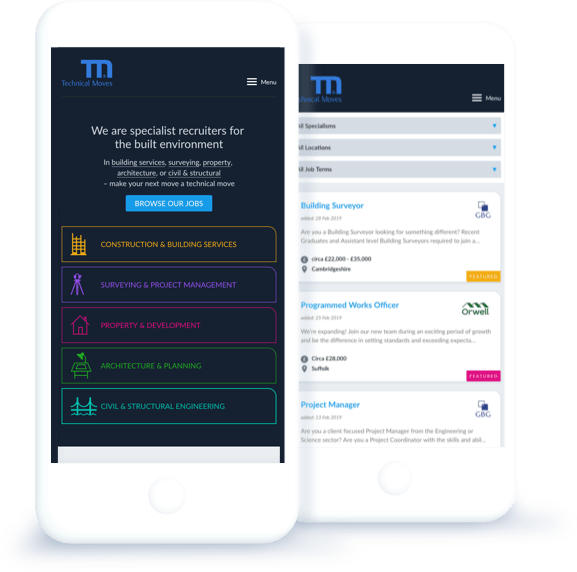 Let's work together
We'd love to hear from you. Make our day.
All ideas welcome. We'll soon let you know if we're able to help.
Contact us