Whitfield Commercial Completes Website Hat Trick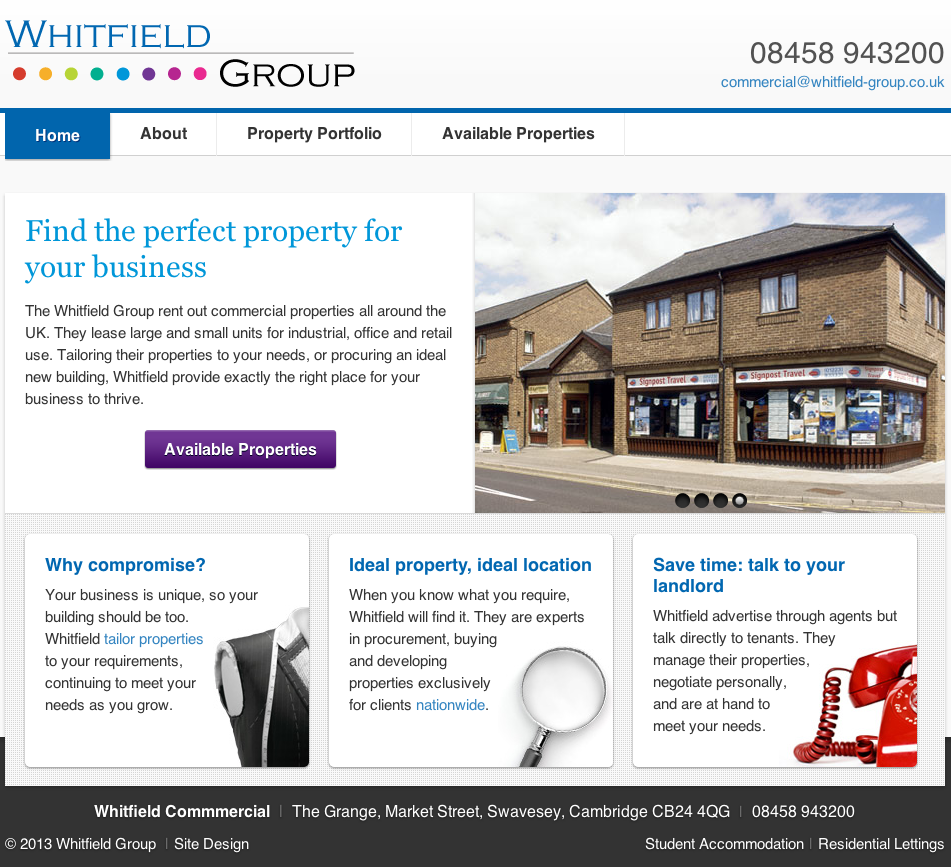 Whitfield often deals directly with its private and student tenants. It can be completely invisible to commercial customers, however, because most of its business properties are let by agents.
Sorry to interrupt…
If you like what you've read so far, join us on LinkedIn to talk all things digital product development with our team of experts.
Let's talk Fluent
The new Whitfield Commercial site gives the company an identity for commercial tenants too. When businesses research the landlord behind the building, they find a site showing Whitfield to be credible and reputable with a wide portfolio.
We built the website on Umbraco, showing all the properties on a map, and giving Whitfield staff the ability to manage properties in the content management system (CMS). One of the real strengths of Umbraco is that it's relatively simple to turn it into a simple property database: enabling staff to show where each property is located and whether it is available or not. This was done by defining properties as content entities within the system.
Fluent imported the entire commercial property database then added availability flags and specific map locations.
As only one website in a group for this client, the project was done with a restricted budget and with a tight turnaround. Taking a simple open source CMS and adapting it proved to be successful.
Ready to solve your problems?
We'll help meet the challenges facing your growing business. Get in touch and tell us what you need, the team can't wait to hear from you.
Contact us