Heavy traffic for Anti-Trafficking Site
The monster ride is called the Zoe Challenge, named after a woman that the charity successfully rescued from slavery:
"Zoe was trafficked from Latvia into the UK for the purposes of sexual exploitation. In our country she was repeatedly raped for profit. After months of investigation, Hope for Justice found and rescued Zoe. Now she's living in freedom."
Sorry to interrupt…
If you like what you've read so far, join us on LinkedIn to talk all things digital product development with our team of experts.
Let's talk Fluent
The campaign was fronted by Emmerdale actor Tom Lister with support coming in from Olympic medallists, Stephen Fry, and other British actors.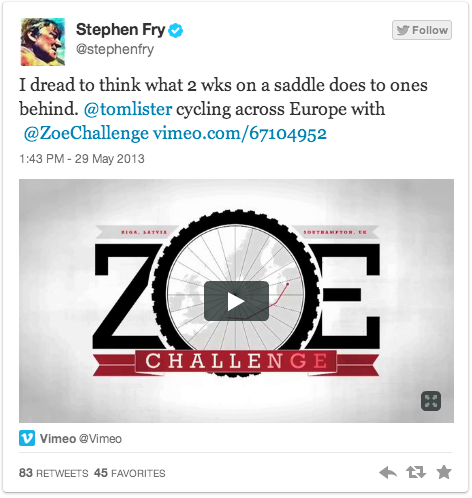 To deal with the number of website visitors that a high profile campaign like this brings, and to give the campaign its own clear identity, Fluent helped Hope for Justice to set up a new website separate from its main one. We implemented the new design into a Wordpress site at zoechallenge.com.
With coverage from the likes of ITV's Daybreak and Loose Women, and The Wright Stuff on Channel 5, zoechallenge.com handled the traffic throughout the endeavour. Hope for Justice has raised over £220,000 so far from the Zoe Challenge.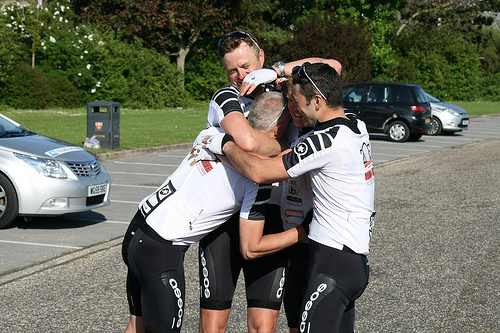 There was a great atmosphere when I attended the finale in Southampton - jubilation (and a fair bit of exhaustion!) at finishing a 2720km ride, but at the same time a sobering thought that so many people make this journey under very different conditions.
The Zoe Challenge race has finished, but human trafficking in the UK is a desperately important issue. You can support Hope for Justice with a donation.
Ready to solve your problems?
We'll help meet the challenges facing your growing business. Get in touch and tell us what you need, the team can't wait to hear from you.
Contact us