Twizoo will help you find great burgers.
"Hey, where can I get a decent burger 'round here?" The web, chock-full of review sites and adverts, makes it easy to find many answers. But all this noise actually makes it harder to choose lunch.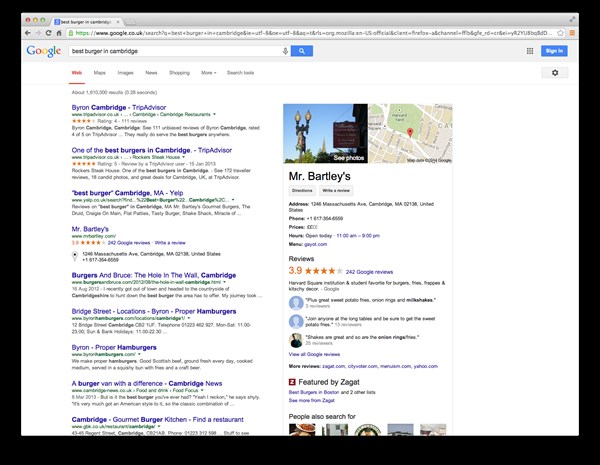 When you can, you ask locals: "Where do you get a decent burger 'round here?" This works by cutting through the noise – you're after recommendations, not reviews and certainly not adverts. The catch is that it only works when you can accost a native.
Well, Twizoo wants to let you borrow other people's local knowledge to find good places to eat. It's a trendy, London-based startup which uses Twitter data, clever search, and a slick iOS app to give people local food knowledge.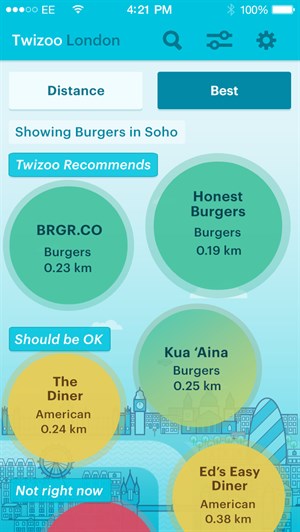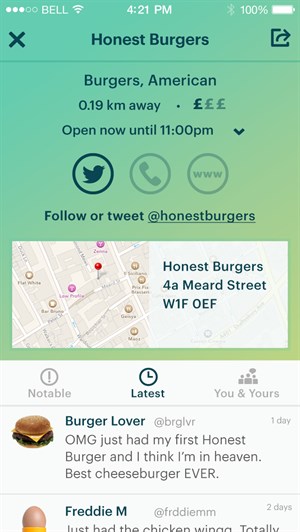 The team at Twizoo wanted some extra code-muscle to get ready for their launch at the end of June. We lent them the closest thing we had to trendy, hipster coder by sending Peter down to Shoreditch to help.
Sorry to interrupt…
If you like what you've read so far, join us on LinkedIn to talk all things digital product development with our team of experts.
Let's talk Fluent
Peter did two major bits of work for them. Based on their magic recommendation formula, he built and implemented their search engine and API. He explains:
"Twizoo's search engine queries a large set of Twitter data, based on the user's GPS location. It returns recommendations quickly, built from tweets that recommend local restaurants. The search engine uses Apache Solr, which we have used a lot for Checkatrade.com."
Peter also contributed to the business side of the Twizoo app. To make it easier for restaurants to reach more people via Twitter, Twizoo lets them promote specific tweets to nearby users. So, for example, a restaurateur can create an offer by tweeting it, then send it to local Twizoo users.
Twizoo launched yesterday, focusing on London-based recommendations to start with. It is available on the App Store right now. You can also find out more on Twizoo's website and via twitter. It hasn't been the first startup we have supported with extra developers or by prototyping, but it's the first Twitter-based app we've helped build. It's fair to say most of our team will be early adopters, playing with the app, and searching for great food.
BTW, the Red Lion in Histon makes a hell of a burger – with duck eggs on. Seriously.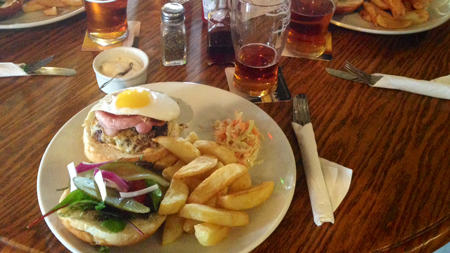 Ready to solve your problems?
We'll help meet the challenges facing your growing business. Get in touch and tell us what you need, the team can't wait to hear from you.
Contact us