A new donations platform for Dame Kelly's Trust
The Dame Kelly Holmes Trust (DKHT) employs the unique skills of world class athletes to engage, enable and empower young people from disadvantaged backgrounds.
They depend entirely on donations to carry out their inspiring work and came to us to help them build a new donations platform for their website.
Their existing payment processor was going out of business. So time was of the essence to find a suitable replacement.
Sorry to interrupt…
If you like what you've read so far, join us on LinkedIn to talk all things digital product development with our team of experts.
Let's talk Fluent
Stripe was an obvious choice. It's easy to plumb into an existing site and offers a transparent fee structure (unlike some of it's 'Less Giving' competitors).
And, because we knew exactly how much Stripe were charging to process donations, we were able to build this into the design of the page.
For example, if you want to donate £10 - the page calculates that the processing fee will cost £0.44 and asks if you want to cover that fee in your donation.
Donating £20 will cost an addition £0.68, and so on.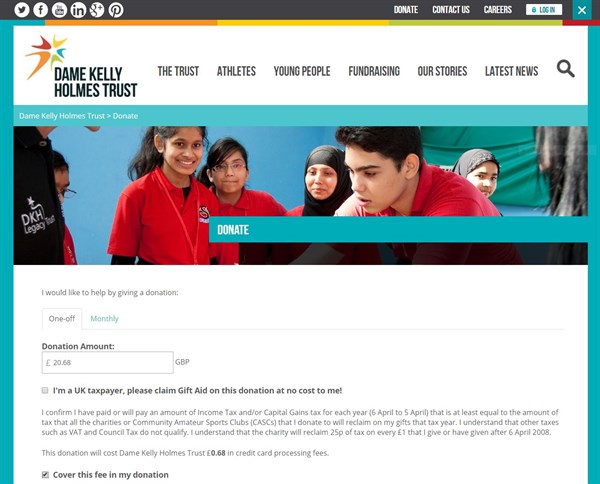 A simple bit of maths modelling in the background, but a great way of helping DKHT to maximise the cash they receive.
To build trust and increase the likelihood of donors completing a transaction, we designed the front-end form to integrate seamlessly with the main website.
We completed the work in a day - just in the nick of time before their old provider stopped processing payments.  
Ready to solve your problems?
We'll help meet the challenges facing your growing business. Get in touch and tell us what you need, the team can't wait to hear from you.
Contact us