Turning therapists into advocates
Ieso Digital Health (formerly Psychology Online) is the UK's leading provider of online one-to-one therapy for NHS patients across the UK.
They have contracts with over 100 therapists who treat more than 500 patients every month using a secure written conversation facility.
It's a successful model which improves access to a service that some might otherwise find too daunting, time-consuming or expensive to consider.
But delivering treatment in this way only works if the processes and systems behind it are robust, reliable and secure.
Ieso came to us looking for a better alternative to email and dropbox for managing and sending resources to the therapists.  With nearly 100 resources to keep on top of, as well as the different reporting requirements of the NHS trusts, trying to manage it all had become a full time job.
Sorry to interrupt…
If you like what you've read so far, join us on LinkedIn to talk all things digital product development with our team of experts.
Let's talk Fluent
They asked us to design and build a secure single portal, which therapists could access using their existing email sign on.
Like all successful web projects we started with the content.  A content inventory of over 100 documents in various formats helped us to identify what was available, what was unnecessary and what was missing. We rewrote content where necessary and carried out interviews with staff and therapists to understand the user experience:
Therapists needed to be able to:
Find the right resources

Know what to do to access them

Receive and understand notices
Administrators needed to:
Ensure only the latest version of resources are available (using version control and expiration)

Add new resources in a consistent way

Bring new therapists up to speed with the backlog of information
Armed with these insights we were able to map out the structure of the content management system (CMS), its content, and the method of navigating through it.
Once we had the information architecture in place we could start building the portal. Umbraco was the perfect choice of CMS for the job. It's easy for non-technical types to upload, update,  delete and reorder pages and makes publishing images and videos simple to do. (Although we'll always provide Umbraco training for the uninitiated).  It also makes keeping on top of the latest versions a breeze.
But the new portal is more than just a clever document storage facility - it's become a community hub for therapists.  It's a great example of how strong design, ease of use and a consistent user experience can enhance the perception of quality.   
It's helped reinforce the Ieso brand and turned therapists into advocates.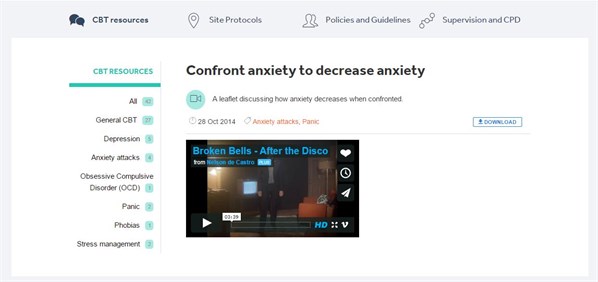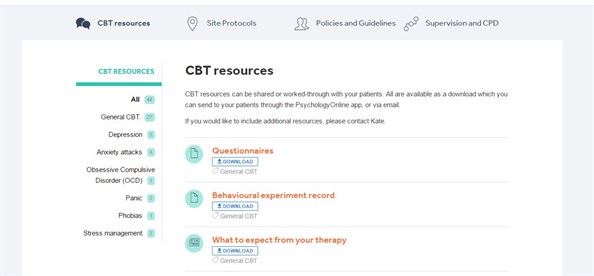 Ready to solve your problems?
We'll help meet the challenges facing your growing business. Get in touch and tell us what you need, the team can't wait to hear from you.
Contact us