Team augmentation is a low-risk option for growing digital innovators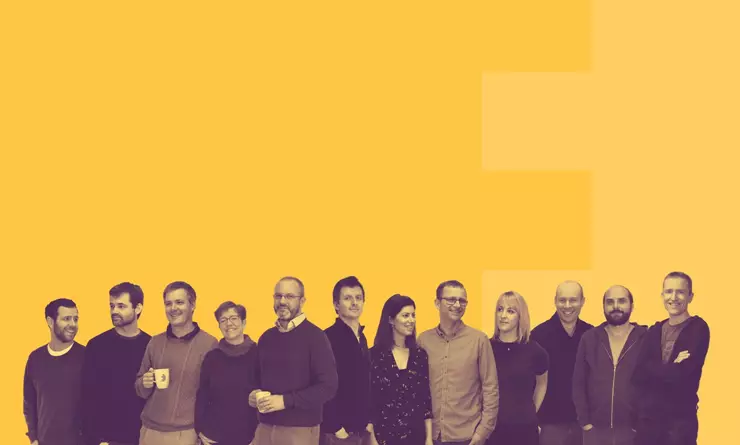 Some digital innovators need to fill a skills gap, while others may be under pressure to meet a deadline and need more hands on deck. Whatever the driver, augmenting a team with a tried-and-tested resource is a risk-lite option that allows them to scale up or down as their project dictates.
But we don't just dive in, we always invest time upfront to understand our clients organisational structure, systems and business goals. It means we can hit the ground running from our first day on the job.
Fluenteers usually join separate teams, working on a different features or 'epics' as part of a wider programme of works. Sometimes the teams are already established, but we've also helped clients structure new project teams from scratch and set-up workflow/collaboration tools, like JIRA and Slack.
We advocate an Agile approach to project management and often adopt the Scrum methodology. Scrum is ideal for businesses in the traction or growth phases of development who need to demonstrate progress and move things forward at pace.
In addition to regular team retrospectives and reviews, the product owners and managers on both sides meet regularly. They discuss progress, development pipelines and resource requirements a month ahead so any changes can be communicated to team members well in advance.
Sorry to interrupt…
If you like what you've read so far, join us on LinkedIn to talk all things digital product development with our team of experts.
Let's talk Fluent
The secret to successful working partnerships is simple: we don't act like suppliers - we get stuck in and bring energy and focus to every project. We usually work from our clients' offices and spend time socially with them too. As far our clients are concerned, we're one of them.
We share our expertise with more junior members of the team - not just in the code we write but more collaboratively so that they learn new skills. It's never a case of churning stuff out on our own - the idea is that everyone on the team gets stronger, together.

Pete Morris, Developer

 
We're motivated by the complex, challenging, transformative nature of the work our clients give us to do. But, just like Jenny from the block - we don't forget where we come from either. Outsourced Fluenteers stay in touch via an all-company chat as well as regular face-to-face update meetings and social gatherings back at Fluent Towers.
We've just come back from our annual Flu-Fest gathering for Fluenteers and their families. It's become something of a tradition/talent to predict the hottest weekend of the year and set up camp at Wicksteed Park for non-stop food, drinks and some competitive Kubb action.
Going client-side is a privilege, but it's always good to come together again.
Want more tips on digital product development from people at the cutting edge? Follow Fluent on LinkedIn and keep learning
Ready to solve your problems?
We'll help meet the challenges facing your growing business. Get in touch and tell us what you need, the team can't wait to hear from you.
Contact us