Opinion: Working from home is about to crash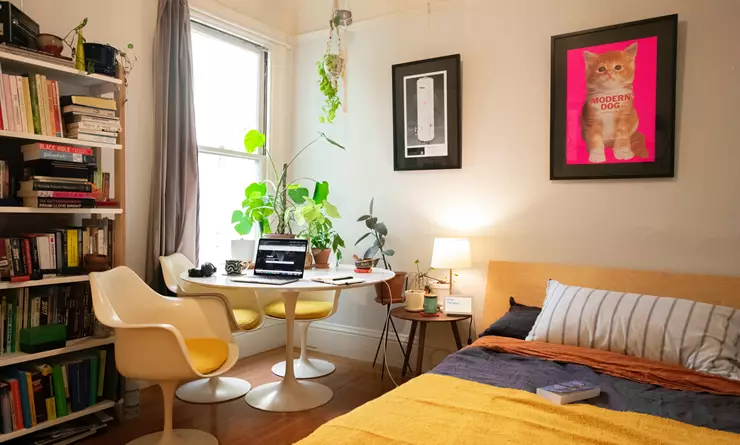 Is the UK's home working honeymoon coming to an end? Studies show it just might be. What happens next, and what can your business do?
When lockdown took hold in the UK, we watched the tech sector react in one of two ways. Some organisations barely flinched; they'd had work-from-home processes in place for years.
Others, even really mature businesses, went into a blind panic. They had weeks to do years of work updating their policies, but even the most dated HR departments soon saw the benefit.
Because working from home is great, and it's not just about ditching the commute. It's more than being able to get the washing up done over lunch and stay on top of the garden. There are serious, tangible business advantages.
Is home working a good idea?
The Stanford Institute for Economic Policy Research's Nicholas Bloom became an overnight TEDx rockstar in 2017 with his study of China's Ctrip (now Trip.com Group). Nine months of working from home raised Ctrip's productivity by 13% and cut staff turnover by 50%.
So, with everyone now chillaxing on their sofas while they work, surely Professor Bloom is in hog heaven?
Nope.
Fact is, much of our data on the effects of home working concern its adoption and the immediate aftermath. The long-term picture can be less rosy, even before we account for the unique challenges of lockdown.
Bloom himself is quick to point out the many ways his study simply doesn't apply to these conditions. Ctrip employees only worked four days each week from home, in total solitude, and only if they had a home office (which couldn't be a bedroom).
Does that sound like your home setup?
Even in Ctrip's ideal conditions, the honeymoon didn't last. When Bloom revisited his study after nine months, half of the participants asked to return to the office and face the commute.
Why? Isolation, loneliness, and depression were cited as big factors. The immediate euphoric rush of not having to drag one's carcass to the office in the pouring rain quickly gives way. Basic human needs like companionship take over.
Research from LSE suggests the positive effects of home working wane over time. They stop feeling like perks, and suddenly the cat isn't as thrilling a conversationalist as it once was.
Sorry to interrupt…
If you like what you've read so far, join us on LinkedIn to talk all things digital product development with our team of experts.
Let's talk Fluent
The problems with working from home
That brings us to today, roughly seven months after the UK went into lockdown. We're mere months from not just a looming dip in productivity, but also the possibility of a mental health crisis. We need to start taking steps.
As working from home begins to crash, what problem signs do project teams need to look out for?
First, look at learning through communication. Home working is the ultimate silo; time pressures keep teams on a need-to-know basis. There's no water cooler time, when a lot of informal coaching and knowledge sharing typically takes place.
Are your teams starting to pick up on developments that little bit slower? Is the left hand starting to lose touch with what the right hand is up to?
Second, check your onboarding. This is perhaps the worst time in recent history to take up a new role, never really meeting your new colleagues or being there to pick up the office vibe.
For businesses, it can be challenging just to bring new staff up to speed on their core duties, integration with company culture gets totally forgotten. Are new team members struggling to make their mark as quickly as previous hires?
Thirdly, don't lose sight of the big picture. Teams become atomised, focusing on the demands of daily business as productivity trails off. Where they fit into your overarching strategy becomes unimportant, then irrelevant, then distracting.
Is your ship starting to feel that little bit harder to steer? Does it seem like there's a bit more conflict to manage between otherwise high-performing teams?
If any of these issues sound familiar, it's likely your teams are starting to feel the home working crash. If you're in a sector of technically minded people, those who aren't natural communicators, who might even be actively averse to meetings, what do you do about it?
Here's how our clients and ourselves are adapting to rise to the challenge.
How can you beat home working fatigue?
The most important thing is stressing that workplace communication is about imparting more than just raw information. Take extra care to convey the feeling that your teams are as supported as they've ever been.
Team stand ups every morning, lasting just five minutes per person, put things in perspective. Ask what team members did yesterday, their plans for today and, critically, if there's anything they need help with. Every day, reinforce the idea that support is available.
Regular bi-weekly one-to-ones are another essential part of the new routine. These need to be exercises in listening rather than imparting company info. The space to vent frustrations with home life, without fear of judgement, could be a lifesaver for people in certain conditions.
Speaking of which, we're in a situation where the routine quickly becomes mundane. Weekly show and tells give people space to feel proud of what they've achieved. Praise and recognition from our peers give us a different feeling of satisfaction compared to kind words from spouses, kids, or the cat.
Get creative about sharing wider company goals. A two-hour town hall isn't going to cut it in the era of Zoom fatigue. A newsletter with video messages from your company's leadership is a better balance of engagement and digestibility.
Remember to make it fun. People are under immense stress, often locked in with kids or housemates, with limited scope for escapism. A weekly event like a game of Pictionary using Zoom's whiteboard helps recreate the office atmosphere.
Fun is at its funnest when it's unexpected. These are strange times, don't be afraid to stand out. We have a client who presents us with four vinyl record covers each week on our call and makes us guess the artist and album name. It's amazing how energised and engaged we feel about this client thanks to such a simple distraction.
And when all is said and done, these are not normal times. Don't judge your business by old standards. Be flexible and allow your teams to be flexible. While you're accommodating changes in working practices, look at making similar adjustments to performance metrics.
Final thoughts
With the UK's home working love affair risking an acrimonious breakup, it's time to have a brutally honest conversation about how your teams could cope.
Businesses who communicate values as much as information will be well-placed to react. Better still, proactively adapting in line with your teams' feedback will help sustain productivity and retain staff.
Whether at home or in the office, we're dedicated to getting results for clients. Why not read more about our approach to project management.
Ready to solve your problems?
We'll help meet the challenges facing your growing business. Get in touch and tell us what you need, the team can't wait to hear from you.
Contact us