We hired great people during lockdown, here's how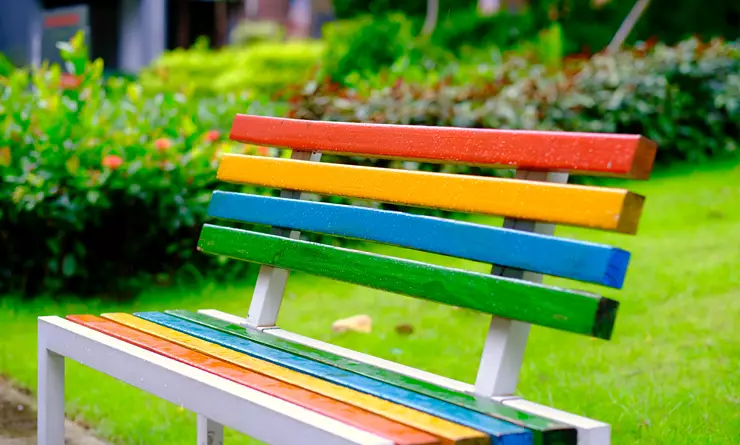 Bringing new staff on board during a pandemic doesn't have to be a major risk. Learn how we went about attracting and interviewing the right talent.
This is a hard piece to write; as we do so, a lot of people are losing their livelihoods to the economic fallout of COVID-19. It's a frankly heart-breaking situation, many people can't work from home and not all jobs can be saved.
Worse still, the uncertainty of the situation is putting many businesses off hiring altogether. Better to trim sails and adapt your existing teams to the new normal… or so they think.
But what are the consequences of not hiring when you know you really need to? Delayed projects, lost business, and unhappy clients are only the beginning. When the economy begins to recover, everyone will be racing to secure the best candidates. A hypercompetitive, expensive job market looms.
Hiring now could, in fact, turn out to be the best decision you've ever made. Lower competition and more available top talent are your rewards for taking this bold step.
We did it successfully. This is how we made it work.
Company culture on lockdown
Above all, you need to be honest about the challenges of hiring during lockdown. Not being able to share the same space with someone to get a feel for them is the obvious hurdle.
Where possible, try to have at least one safe face-to-face meeting at a later point in the hiring process. Have it at a park to make sure you're social distancing, it'll certainly be a unique interview experience for the candidate.
If your prospective new colleague can't come to see your place of work, bring it to them. A workplace is way more than simple bricks and mortar, involve them in the experience of working for your company.
That means inviting them to team meetings over Zoom to get a feel for your processes. Make sure they get invited to the fun stuff too, like team games or a Friday happy hour.
Sorry to interrupt…
If you like what you've read so far, join us on LinkedIn to talk all things digital product development with our team of experts.
Let's talk Fluent
Selling your perks and benefits
With so many things up in the air, it's never been more vital to provide clarity on what working for you will look like, both in the immediate future and further down the line.
You don't want to hire someone naturally set up to thrive in an office environment if you plan to become a remote-working business. Companies like Twitter and Square plan to make home working the norm at least until 2021, if not forever. That's not going to suit everyone and they need to be upfront about that.
On the other hand, many people have taken to home working like ducks to water. In these cases, remember that they're auditioning you as much as vice versa. Lean into the steps you've taken to support them.
What kit will they get to help them work remotely? Who can they talk to if they have any questions? Assigning a digital buddy to new starters helps them connect to their new colleagues and provides a clear point of contact for much-needed support.
Oh, and rethink the perks and benefits you've been offering so far. If you offer loans for travel season tickets, those aren't going to be much use right now. Instead, think of what individual or even personalised support you can offer people.
A prime candidate here is broadband; everyone on the team having a quality, stable connection is non-negotiable. Offering contributions towards broadband packages as a perk can really make you stand out to top talent.
What's your home working routine?
You need to be as clear (and sound as excited) about the day-to-day stuff as you are about perks and benefits. Hiring during lockdown, you'll have a lot of applicants to sift through. Transparent communication eliminates those who prefer a different style of work
What does your agile development process look like? Demonstrate that you're keeping meetings short, relevant, and regular by sharing your daily schedule. Explain how you normally work in person as well as over Zoom to provide context.
What about team structure? Knowing who to talk to about what is important for a new hire at the best of times. During lockdown, it's essential for people to know where they fit into their team, and your organisation as a whole.
Now comes the extra hard bit. While you're conveying all this vital info, whittling down your list of candidates, you also need to be actively listening. Give interviewees as much time to talk as possible.
Listen out for the kind of personality traits which fit your team. During lockdown, most communications via the likes of Slack and Zoom will be purely verbal. We all remember the old stat about only 7% of communication being verbal; 55% is body language, and 38% is tone of voice.
In reality, the truth is a little more complex. But in cases where the verbal element of a communication is ambiguous, your new hire won't have the tone and body language elements to clarify meaning.
Hiring the right mix of personalities ensures fast cohesion and fewer misunderstandings.
Final thoughts
Hiring new staff during lockdown isn't easy. Thankfully, the number of great candidates out there right now makes the extra legwork worth it. We're certainly over the moon with our lockdown recruitment. Welcome George!
Stick around and read another blog about boosting your agile teams with one simple word.
Ready to solve your problems?
We'll help meet the challenges facing your growing business. Get in touch and tell us what you need, the team can't wait to hear from you.
Contact us