It's good to be back: Fluentfest 2021
It's hard to know what to call "normal" these days. Hybrid working and greater location flexibility feel like they're here to stay—and for good reason. As much as Fluent is adapting to these changes, we miss some things about our company traditions. Namely, our summer event, Fluentfest.
Fluent-what?
Every year, Fluent usually hosts a big, vibrant summer gathering called Fluentfest. It's a chance for us to get together (families and all) and socialise—away from desks, deadlines and digital transformation. It sounds cheesy, but we're a multi-passionate bunch with a variety of interests, hobbies and extracurriculars beyond our nine-to-five who won't miss a jolly if we can help it.

Last year's force majeure meant we didn't get to host Fluentfest 2020, while this year, with ever-changing covid rules and remaining mindful of everyone's feelings regarding large groups, bringing Fluentfest back in full force wasn't quite right.
Where there's a will...
But rather than watch two years go by without our much-loved, sorely missed summer event, we decided to throw some creativity in the mix. Yes, things aren't entirely back to pre-pandemic ways, but we weren't ready to miss a catch up like this—especially after the last year-and-a-half we've all had.
So instead, we hosted three smaller Fluentfests: a trip to Banham Zoo for our staff with little ones; a trip to Alton Towers for those with slightly older kids; and an adventure-packed weekend of trail running, riding, hill walking, climbing and camping in the Peak District for absolutely anyone who wanted to come.
Here are some of the things we got up to this year, but our smiles say it all.
Sorry to interrupt…
If you like what you've read so far, join us on LinkedIn to talk all things digital product development with our team of experts.
Let's talk Fluent
Banham Zoo
Is there anything better than a day out at the zoo? Maybe, but it's hard not to get swept up by the kids' wide-eyed wonderment at their favourite animal, in awe of meerkat feeds, engaged in the talks and fully involved in all zoo experiences.
From picnics to adventure play and wandering around the butterfly house to hanging around the giraffe paddock, the smallest Fluentfest to date was a real success.
Banham Zoo satisfied our competitive edge, too: treks and eager-to-win parents (more than children, we think!) collecting stamps scattered across the park to cash in for a medal at the end of the day was nothing short of amusing.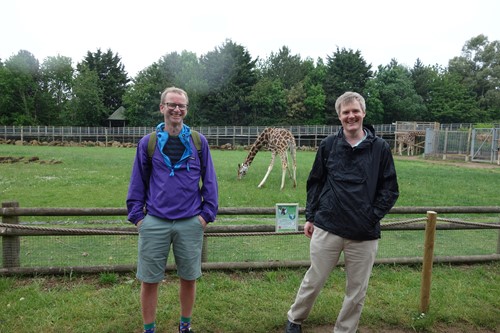 And there's something particularly nice about spending time with our colleagues as fellow parents. The knowing nods, compassion and understanding when toddler one suddenly decides their favourite cheese sandwich is now a cause for tears is reassuring camaraderie.
Alton Towers
A day trip to the UK's biggest theme park simply never disappoints. And it's always fun to catch a glimpse of your boss' face, feet dangling as they descend in a stomach-churning vertical drop, or know that somewhere in the collective shriek of a loop de loop is the voice of your colleague.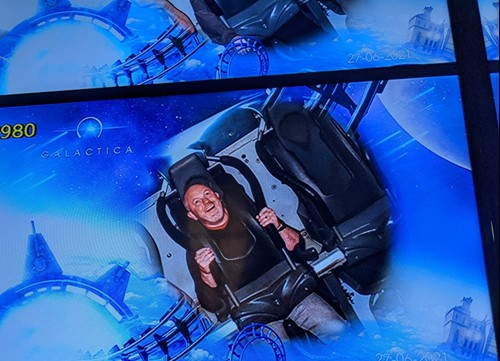 The second of the mini Fluentfest trio brought the kid in us all out. Between adrenaline-filled roller coaster rides and soggy-bottomed water ones, surrounded by Sonic the Hedgehog characters and the Pirate Show, it's made us all think whether Alton Towers should be the next away day.
The Peak District
Of all our smaller Fluentfests this year, it goes without saying that the Peak District really was the piece de resistance. For all outdoorsy lovers (which speaks directly to practically all Fluenteers), this event was the ultimate unwinding.
Picture this: through the walking country's spectacular scenic routes, limestone dales and high moorlands, we trekked, hiked, cycled, climbed and camped. Sitting around a fire in our fold-up chairs, windbreakers and donning waterproofs; Fluenteers soaking up every ounce of beauty the national park has to offer.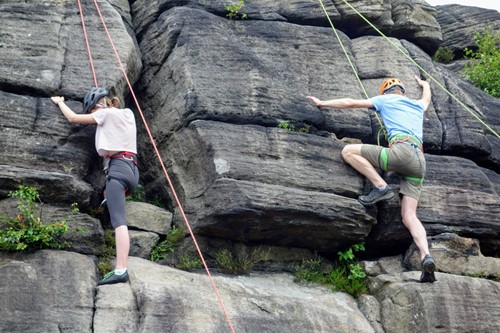 Eating, drinking, chatting—and having a good time doing it—nothing really compared to the kind of collaborative, fun experience that trip was. It was by far one of our highlights this year and an important reminder of why we love being part of this fantastic team.
These are company milestones too
Truth be told, blogs like these are our favourite to write and share. We're all proud of the efforts we collectively put into creating a happy, healthy working environment. Yes, competitive remuneration is important and, actually, offering the right salary is the minimum we think we do.
But it's the way Fluent strives to consider employees as whole beings with lives, responsibilities and interests outside of work. It's the importance we place on supporting and repaying our employees through inclusive events, real relationships and genuinely fun experiences that's integral to who we are as a company.
Because we know first-hand that if our immediate employees are content in their working lives, that contentment has the ability to extend into their personal lives. It's about valuing the work Fluenteers put in and repaying them in more than just a pay check. There really is more to life, and we like to think we celebrate it.
Like the sound of our culture and think you'd make a good Fluenteer? Why not take a look at the roles we're currently hiring for or get in touch to find out more?
Ready to solve your problems?
We'll help meet the challenges facing your growing business. Get in touch and tell us what you need, the team can't wait to hear from you.
Contact us