4 things I learned breaking into UX Design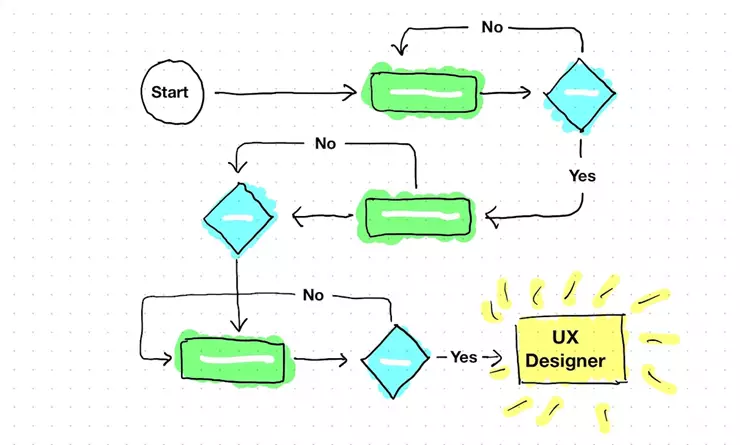 User experience design, or more commonly known as UX design, is booming in popularity. It has reached a point that I barely have to explain my role anymore to friends and family compared to 3 years ago when I first started. It naturally follows that a lot of newcomers will transition or try to break into the field.
Although there are a lot of articles online about "skills you need to be a UX Designer" and "what are hiring managers looking for". I've found very few go into some of the complexities that you may face as an applicant and what to expect once you've made it. So for all of you, I would like to share 4 things I learned from breaking into UX Design.
1. Role Titles are fuzzy 
Let's start off with one of the biggest ambiguities in the field: user experience vs user interface design. Job adverts advertise for a product designer, UI designer, UX designer and sometimes UX/UI designer'? Are they separate roles or is it the same role? What's the difference? What kind of role should I look for?
In reality, the title means very little since there is still no consensus in the community on whether the roles should be separated or not and what tasks they should incorporate. Based on who you talk to, or even which country you live in, the norms and standards may differ. As such, you should assume these titles are used interchangeably and each company redefines the roles based on their needs. My top tip for when searching for your role:
Don't get too hung up on the title of the role. Look more at the role definition and the types of tasks you'll be doing. Personally, I looked through role definitions and discounted the ones that were mostly focused on final high-fidelity design tasks that weren't my specialty. 
Sorry to interrupt…
If you like what you've read so far, join us on LinkedIn to talk all things digital product development with our team of experts.
Let's talk Fluent
In the interview process you're likely to need to do a presentation on your previous work - use this opportunity to its greatest benefit by shaping your presentation to focus most on the role description they're looking for. Do remember you need to show your entire design process, from where you started to the end results. However, based on the role you can strategically spend more time and emphasise certain parts of your work. 
2. Qualifications aren't always essential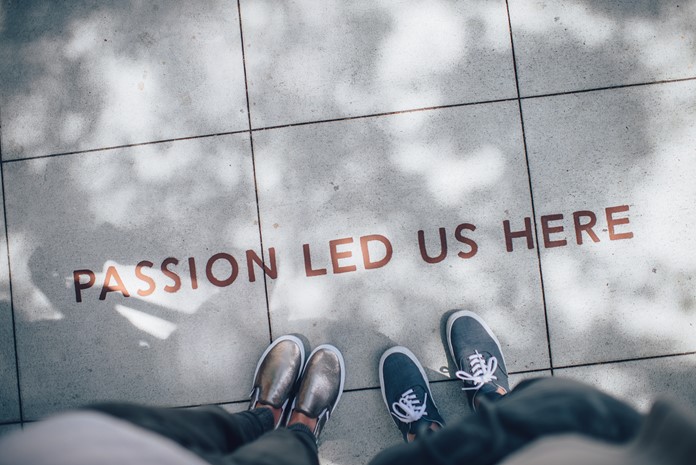 UX design certificates are becoming more and more widespread and can be helpful to transition into a different field. Although, don't expect to easily land a job right after completing them. The best thing you can get out of these certifications are portfolio projects that you can showcase to your future employers. Document everything you work on during the bootcamp and turn it into a case study, a visual component to put on Dribbble, or part of your portfolio. Don't forget to document the entire process, not only the final result! What steps you followed, what research you did, the evolution of your design, what software you used, who you collaborated with, etc. This is what you will use to create your portfolio and talk about during your interview. 
For those that feel that you don't have enough work to showcase then you can include personal projects. 
For example, take a website or application you think can be improved and make a redesign personal project out of it. Explain why you chose that product, what you think works and doesn't, the research you did such as seeing competitor's interfaces and reading reviews, and how you would improve those problems with the low fidelity wireframes and then final mockups. In general I would suggest voluntary / open source real-world projects over unsolicited redesigns of well-known products. "I redesigned Netflix'' is really hard to assess as an interviewer - because it hasn't come into contact with real-world requirements
These certificates are also not the only way to land a job. Before these certificates even existed UX designers came from a variety of backgrounds. I myself come from cognitive science, although not a direct career path to UX design, I do have some superb transferable skills that I am able to provide in the UX field. For example in one of my clinical psychology roles I redesigned the interface of an official cognitive auditory test that would be used to test the participants. That became my official first project. In addition, I did other personal design projects, and studied the subject on my own. Most importantly I built my connections and network which finally helped me land me an internship. 
All this to say, there isn't one way to approach this. A certificate can be the most straightforward way now but based on your situation it might not be necessary or even possible to get one. If this is the case and you don't know where to start, then building your network and gaining insight from experts can help guide you in your next steps.
3. Networks and mentors are vital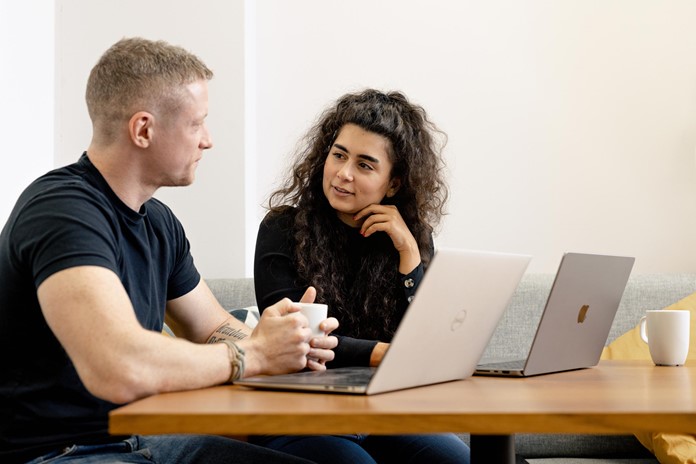 The UX community is kind and wide and can become your greatest resource!
I found a mentor that helped me navigate the UX world as a junior. They gave me advice, and even put me in touch with the company I ended up working at. Once I started working, I discussed and reviewed my work with close colleagues. This helped me learn a lot of new knowledge and approaches that have made me a better designer. 
I would highly recommend developing these connections as soon as possible. It is the best way of learning about new opportunities, being put into direct contact with companies, or just learning more about the field in general.
For the more extroverted, the best thing you can do is go to events and conferences to network and learn more about UX. Add them to your linkedin if they agree, and stay in touch when the occasion arises. You can comment or ask questions about their posts, their experience, and for advice once you feel comfortable.
For the more introverted, you can always contact people through linkedin or email directly. Find someone with a similar profile you can relate to and take a chance. Very few will answer and it will take a lot of work but if you find the right person that is willing to answer your questions and occasionally guide you, that can make a huge difference! That is actually how I found my mentor since the pandemic had just started when I was transitioning into UX. 
4. Thick skin required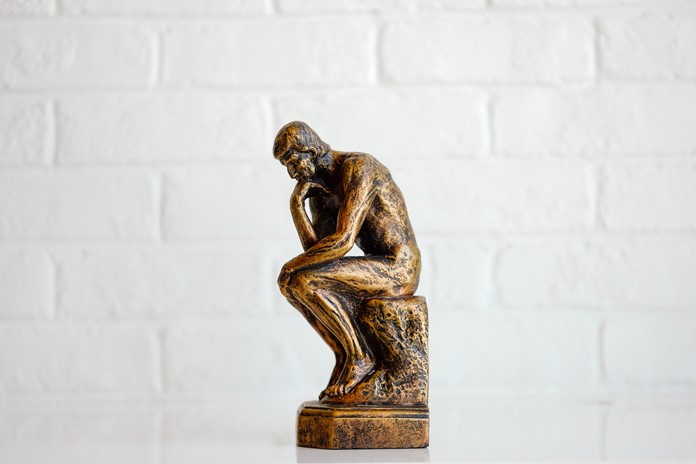 Imagine you just started your new job and you are given your first assignment to create a public landing page without much guidance. Full of energy you start your research by seeing what competitors are doing, you move on to low fidelity and then higher fidelity wireframes. Putting hours of work into your design until you are finally satisfied. Super proud of your work you decide to show it to the product owner (or senior UX) and suddenly….you are bombarded with questions. Why are there so many menu items? Why isn't there a FAQ? I don't like this font. Can we use a different one? What happens if the user starts the contact us form and goes to the bathroom and the page has been inactive for more than 300 seconds?
Suddenly you are found needing to answer questions that you never thought of and it seems nobody is satisfied with your work and you need to start over. 
That is completely normal whether you are a junior or senior. Design is very wasteful and you will often find yourself having to delete and redo things. There are so many different factors to take into consideration that you will always have to make adjustments to suit everyone's needs whether it is a technological requirement or business need. Just because they question the design does not mean they question your skill.
As you are starting out this can seem overwhelming and aggravate imposter syndrome but it is just part of the job no matter your level. As you gain experience it will become easier to deal with as you will develop the soft skills to better understand your colleagues and sell your ideas to them more efficiently.
As a junior you should focus on being a sponge and learning as much as possible to develop your skills and knowledge. 
Working at Fluent 
Fluent are a friendly and supportive bunch of designers, coders, engineers and strategists. 
Currently we have a role open for a senior product designer, or perhaps this role doesn't quite fit your experience yet?
Not to worry! Send in a speculative CV and tell us a little about yourself: your situation, background and personality. Show us some of the projects you've worked on. Finally, mention five websites you check regularly and the last book you read (or keep by your pillow with the hope of reading by osmosis).
Please send your stuff to [email protected]. We look forward to meeting you.
Ready to solve your problems?
We'll help meet the challenges facing your growing business. Get in touch and tell us what you need, the team can't wait to hear from you.
Contact us