Get to know Fluent's newest team members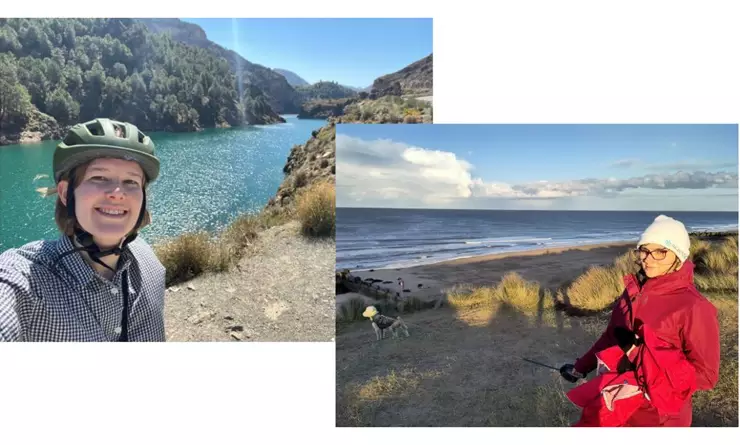 Recently we've been busy growing our Fluent team, firstly, to keep up with demand from our clients and secondly, to continue building the perfect team of product development experts.
So allow us to introduce you to Kat Katilauskaite, our talented Associate Software Engineer and Alice Vulliamy, our Senior UX Designer.
Kat Katilauskaite
Kat joins Fluent as a talented Associate Software Engineer. During Kat's degree in computer science she developed a few short games that you can check out on her personal website  - warning, they're pretty addictive! Since her degree, Kat worked at Cambridge's Darktrace HQ which prevents online attacks for organisations across the world.
Outside of work, Kat is a bit of a superstar - giving up both her time and space. As she has opened her home to fostering dogs through the RSPCA and just last year hosted a Ukranian Mum and Daughter for 6 months. In fact, during her first week at Fluent Towers, she's offered to revive one of the plants that we'd all given up on.
"I am pleased that Fluent values their employees ' professional development and has a specific platform to guide us along that journey. Equally for me, the mentorship that I'll get from the more senior software engineers is something I am looking forward to. Working at Fluent will grant me the opportunity to make a positive impact with my work - and I love this."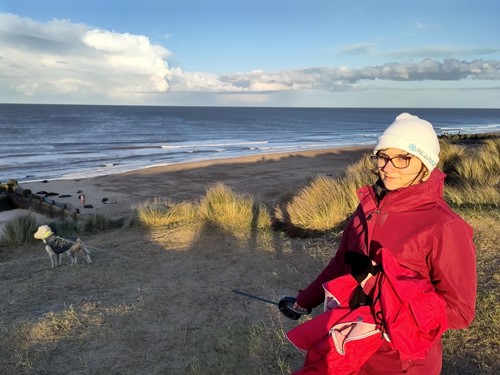 [Kat with Jack Henry a Bedlington terrier at Horsey beach]
Alice Vulliamy 
Meet our Senior UX Designer, Alice Vulliamy. Alice struggles to correctly pronounce her own last name, so the bar is set low for any attempts made here! Alice was born in North London and now lives in West London - so you would be right to conclude that she enjoys London life. Most notably for its music scene, galleries, the football club QPR and family.
Alice is a pint-half-full kind of woman and likes her optimism to shine through her creative work and designs. She loves working on projects that have a positive impact - where outcomes improve our society and the environment. Basically, Alice is a winning Top Trump card, your perfect candidate for clients envisioning a brighter future.
Sorry to interrupt…
If you like what you've read so far, join us on LinkedIn to talk all things digital product development with our team of experts.
Let's talk Fluent
"As a UX designer, I try to bring the user's voice to the forefront of conversations, to help build products that truly meet user needs. In previous roles I've worked mostly with charities, think tanks and advocacy organisations and I'm excited to share what I know and broaden my horizons with Fluent and their fantastic client base. Although based in London, I'll be coming to Cambridge a couple of days a week. The team here is lovely, and it's the ideal excuse to get my bike touring the beautiful Cambridge!"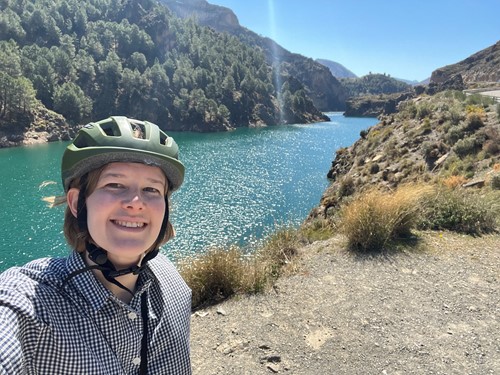 [Alice touring France on her bicycle] 
At Fluent, we take great pride in assembling a team of extraordinary individuals like Alice and Kat. They're both delving into client projects, collaborating with existing teams and being super lovely additions to the team here at Fluent. 
Would you like to join our design and development team?
Check out Fluent's careers page for our latest job openings. Or if you can't see your ideal role, then drop us an email with a speculative CV to [email protected].
Ready to solve your problems?
We'll help meet the challenges facing your growing business. Get in touch and tell us what you need, the team can't wait to hear from you.
Contact us