Grafham getaway: Fluentfest 2023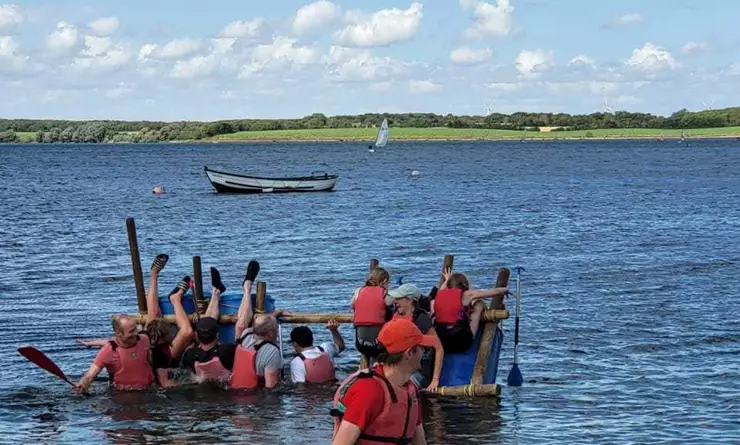 Fluent-what?
Every year, Fluent hosts a big, vibrant summer gathering called Fluentfest. It's a chance for us to get together (families and all) and socialise—away from desks, deadlines and digital transformations. It sounds cheesy, but we're a multi-passionate bunch with a variety of interests, hobbies and extracurriculars beyond our nine-to-five who won't miss a jolly if we can help it.
For 2023…
Fluentfest 2023 took a different turn this year. Instead of the usual weekend trip to the Peak District, we bought festivities closer to home, setting the stage for an unforgettable day at the Grafham Water Activity Centre. The beautiful lakeside venue, in the heart of Cambridgeshire, provided the ideal backdrop for a day with land and water activities.
Sorry to interrupt…
If you like what you've read so far, join us on LinkedIn to talk all things digital product development with our team of experts.
Let's talk Fluent
Morning challenges
The day kicked off with a warm welcome and a chance for everyone to mingle and catch up. Afterwards, we were divided into groups, each embarking on a different activity. Our Fluenteers conquered challenges and overcame obstacles.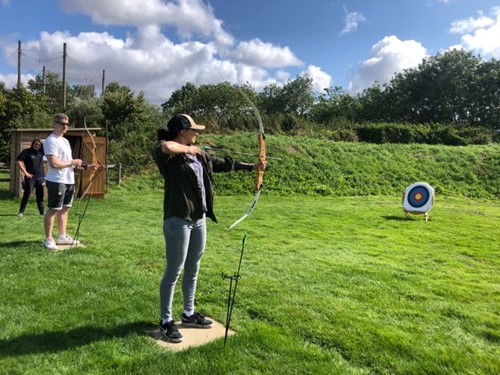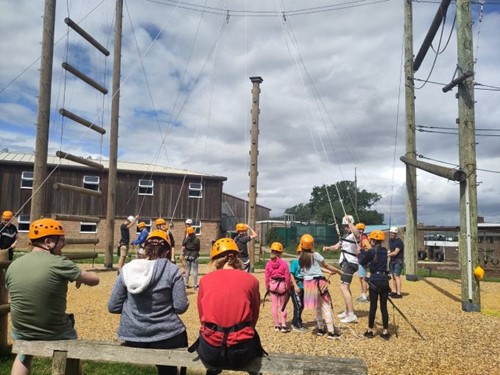 Afternoon aquatic adventures
After lunch, it was time to take to the water. The competitive yet hilarious raft-building team game and stand-up paddle boarding awaited us in the afternoon.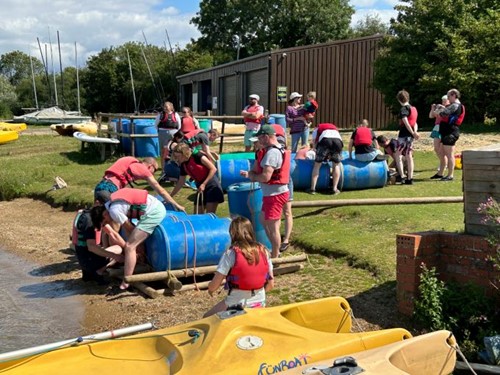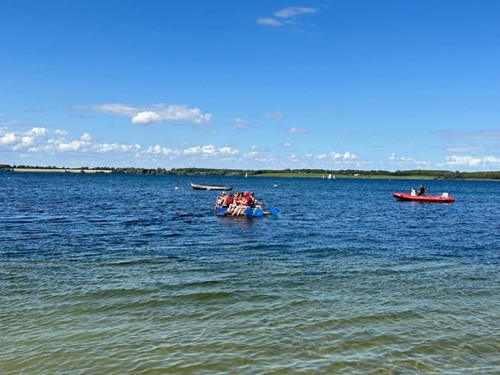 These are company milestones too
Truth be told, blogs like these are our favourite to write and share. We're all proud of the efforts we collectively put into creating a happy, healthy working environment. Yes, competitive remuneration is important and, actually, offering the right salary is the minimum we think we do.
But it's the way Fluent strives to consider employees as whole beings with lives, responsibilities and interests outside of work. It's the importance we place on supporting and repaying our employees through inclusive events, real relationships and genuinely fun experiences that's integral to who we are as a company.
Because we know first-hand that if our immediate employees are content in their working lives, that contentment has the ability to extend into their personal lives. It's about valuing the work Fluenteers put in and repaying them in more than just a paycheck. There really is more to life, and we like to think we celebrate it.
Like the sound of our culture and think you'd make a good Fluenteer? Why not take a look at the roles we're currently hiring for or get in touch to find out more?
Ready to solve your problems?
We'll help meet the challenges facing your growing business. Get in touch and tell us what you need, the team can't wait to hear from you.
Contact us