Building custom digital products for Checkatrade has turned them into big business
It's a story of an ongoing partnership that has delivered stunning growth. And it all began with a tornado.
When homes in Selsey on the south coast of England were damaged by severe weather in 1998 there was a great demand for tradespeople to carry out repairs. A number of rogue tradesmen seized the opportunity to con people out of their money. One local businessman set up a directory to expose the reputation of trades – weeding out the conmen whilst rewarding honest and decent tradespeople with more work.
The directory worked. By 2007, Checkatrade had become a regional success. Its growing team had their work cut out publishing all the data. Kevin Byrne approached Fluent about an idea to collect reviews online.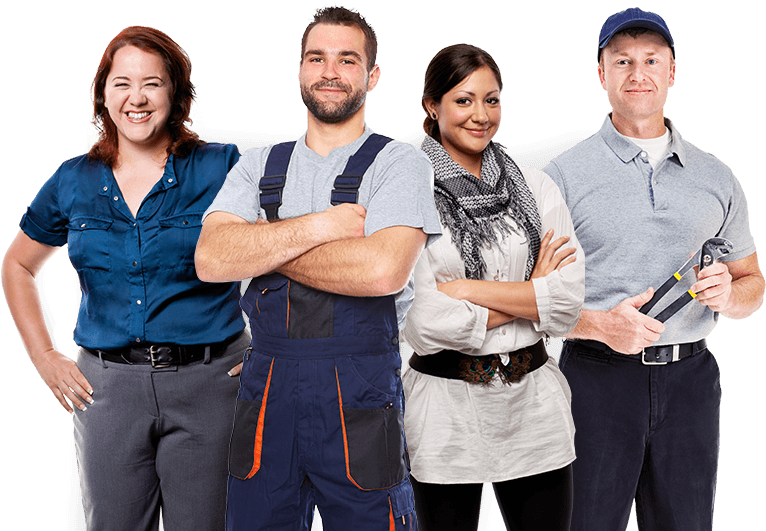 1
public facing website designs
1
internal web applications & API's
1
hours of work delivered
Fluent have played a significant role in the growth of Checkatrade. Alan and his team are honest and very conscientious. They are not just an IT company to us – they are our partners. Others that have IT knowledge and have looked at our software have been stunned by the quality and user friendliness.
Growth powered by technology
This first project soon led to a rebuild of the public facing website, then an online administration system to support it, members' access to manage data online, a tablet-based application form for use by sales staff – and a long lasting development partnership was established.
Over the last decade Checkatrade has grown significantly, with over 3 million reviews published and coverage over a large portion of the UK. The growth has come from its unique business model, realised with the custom solutions that Fluent has provided to enable Checkatrade to adapt and scale.
Success built on trust
The rigorous level of vetting, and merciless exposure of real customer feedback that Checkatrade demands of its members are convincing ways to build a reputation. The company helps its members to prove their credibility, with an impressive range of information and marketing services behind the scenes.
A decade-long collaboration
When the Checkatrade team hit over 200 staff nationwide, they established an in-house IT department to support their growth. This brought a new dynamic to our partnership. Fluent continues to work alongside their analysts and developers to build and support their systems and projects.
In Feb 2017, UK repairs group, Homeserve acquired a majority share in Checkatrade for £37 million. Their investment recognises both the value they place on the technology and the 6 million people who use it each year.
To get Checkatrade where it is today has involved a lot of listening, on both sides, to find the right solutions. There has been much learning about what works and what doesn't.
We get a lot of enquiries from people who want 'a Checkatrade-style website for x'. We have to explain that the current state of Checkatrade is the result of a 10-year partnership with Fluent – our ongoing technical expertise combined with their pioneering hard work.
Unlike the Selsey tornado, it didn't happen overnight.
Checkatrade's success has been recognised by the Queen's Award for Enterprise and Sunday Times Top 100 Small Companies to Work For.
< 2005

2009

2018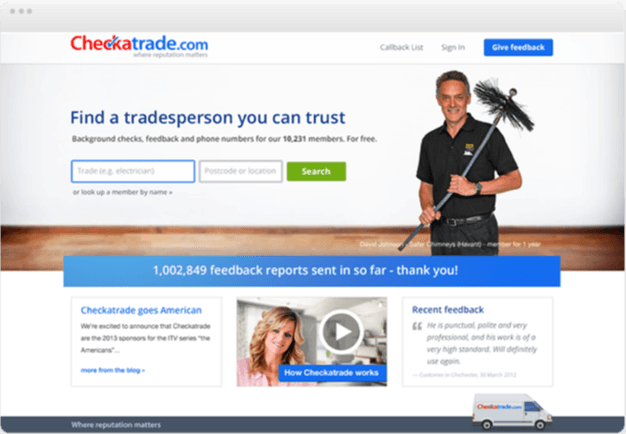 Let's work together
We'd love to hear from you. Make our day.
All ideas welcome. We'll soon let you know if we're able to help.
Contact us