UX-focused interface helps Wind Pioneers guide green investment
Wind power is a cornerstone of the global push towards renewable energy, and it's not blowing over any time soon. 2020 saw 71.3GW added to the world's capacity to generate electricity from wind. A further 348GW is expected by the end of 2024.
India and the UK are among the leading nations in terms of wind power capacity. 2019 saw rises to 37,506MW and 23,515MW respectively. Offshore, it's relatively straightforward to place turbines in optimal locations.
But onshore, where geography and buildings get in the way, how can you be sure you're placing those turbines in the most efficient locations?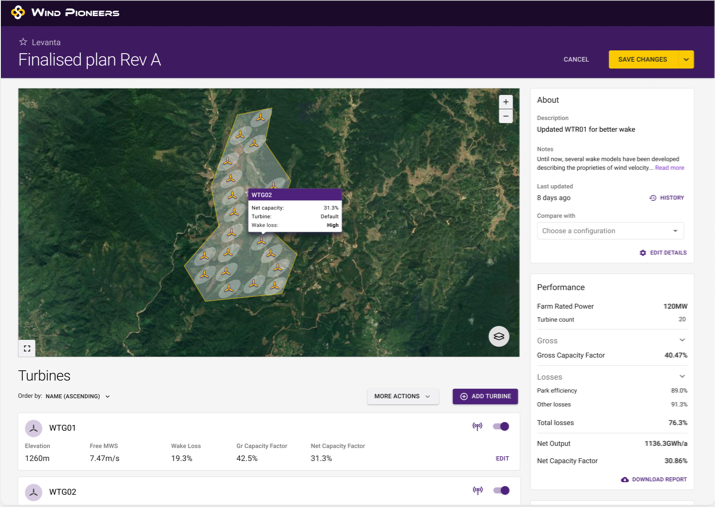 Let's work together
We'd love to hear from you. Make our day.
All ideas welcome. We'll soon let you know if we're able to help.
Contact us