From research to reality; a companion app to support a behavioural healthcare evolution with Oxford VR
Services: Digital Strategy | UX and Design | Software Engineering
In 2019, Oxford VR was created to expand on promising digital healthcare research coming from The University of Oxford. Using VR headsets, patients with conditions like vertigo or agoraphobia were accessing live therapy and coaching in virtual environments.
Delivering these ground-breaking treatments at scale called for a comprehensive patient management platform to support the VR technology. Fluent were approached to perfect the patient platform's UI.
As the digital healthcare space evolves at blistering speed, Oxford VR's product has gone on a big journey. We supported them throughout the early stages of growth, helping realise new ideas to meet the realities of patient demand.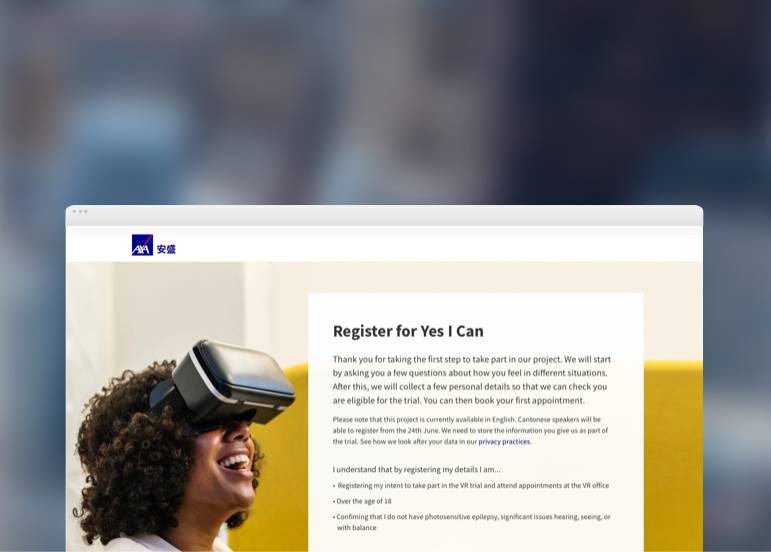 Working at the forefront of health technology
For many people living with behavioural health issues, their environment is inseparable from their wellbeing. Research from Oxford University presented a compelling case for using VR to help people confront and process these conditions.
Clinical trials aimed at tackling fear of heights placed users in a virtual high-rise building. Those with social anxiety were placed in a crowded digital train carriage. While in these triggering (but safe) environments, users received live coaching from a therapist.
A pilot trial in partnership with AXA and the Chinese University of Hong Kong happened in early 2020. Results showed that clinical progress made in the digital setting was carried through to the real world. Millions of dollars in investment soon followed, it was time to get the technology ready for market.
The UK digital healthcare sector is a tight-knit community. Many of Oxford VR's senior leadership knew Fluent from their time at ieso, another of our clients in the industry. They knew we had the informed perspective and UX expertise to help them succeed.
Phase 1: Integrating UX with VR
We were brought in to work alongside a team of game developers who were building the VR experience. We'd be working on a separate companion platform, used to:
Onboard patients and lead them through self-registration
Complete a suitability questionnaire
Book sessions between patients and therapists
Record notes and progress after sessions
Analyse data from trials
That's a lot of functionality. While the core technology was already there, it needed work to deliver the therapy experience and provide the basis for the programme.
Our UX work successfully produced an integrated patient platform that fully supported Oxford VR's evolving clinical trials. But by the end of 2020, the pandemic had rocked the digital healthcare sector to its foundations.
Covid itself had a huge impact on mental health worldwide. Adding to the extra burden on service providers, lockdowns forced all therapies online for an extended period of time. Sessions delivered live as part of an in-person treatment model were no longer possible. Whilst due to VR's very nature, clinical trials were able to continue. 
But that's not the end of the story.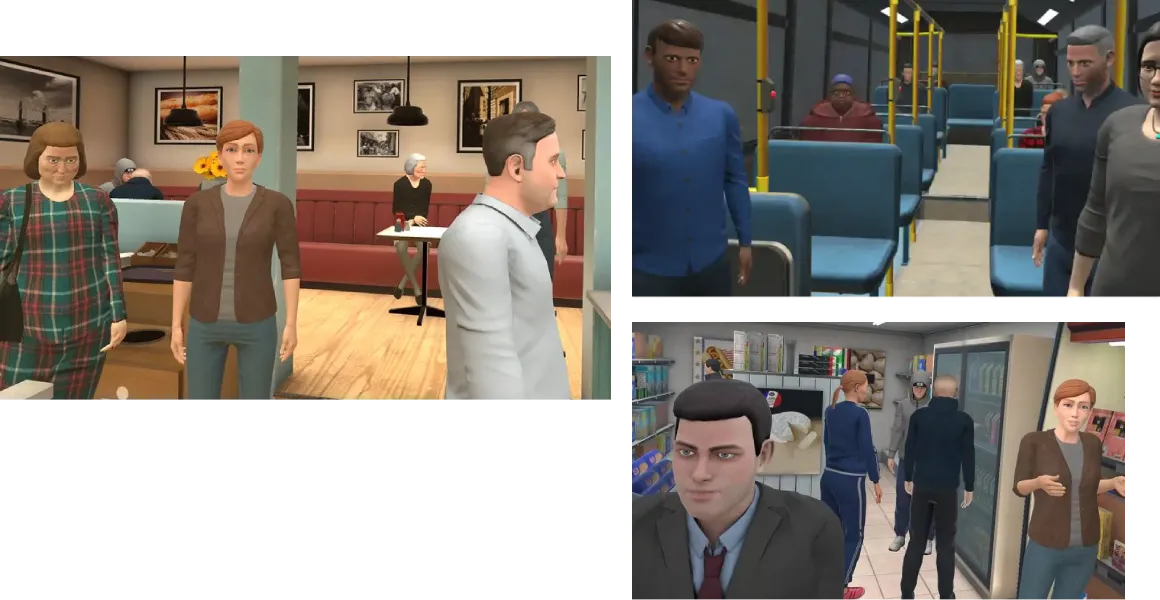 Phase 2: Pivoting towards the future of online therapy
In 2021, Oxford VR joined Rey, a Texas-based telehealth startup founded by Deepak Gopalakrishna. A serial biotech entrepreneur and former medical doctor, he had his own clear vision for the future of digital healthcare.
His vision matched the post-pandemic consensus; helping people access treatments themselves, before they need manual interventions. VR therapy was reimagined as one potential element in a complete digital self-care environment.
Now, headsets would be shipped for people to use at home. The patient platform became an app, used to track your own progress and access phone-based coaching. But what would this kind of home treatment look like in practice?
Fluent were re-engaged to work as part of an international design, development and systems integration team. Our deep familiarity with the technologies being used, and the sector as a whole, meant we could get moving fast.
Rey's new subscription service needed a clear signup process to cover multiple systems and customer touchpoints. We were tasked with delivering this process, integrating:
Registrations and initial assessments
Patient management systems
The database of available advisors
Appointment scheduling systems
Payment processing
Hardware ordering, shipping and returns
All that might have taken months, together we managed it in weeks. The finished mobile-first PWA, built in Angular, covered the entire customer-facing experience.
Outcome: The continuing story of digital therapy
Two projects, two different dimensions of digital healthcare. With new ideas and technologies emerging every day, we're proud to nurture the past, present and future of the sector. Could your product development benefit from the same kind of fresh perspective?
Fluent is the first company I contact to assist with design or development on a project.
Let's work together
We'd love to hear from you. Make our day.
All ideas welcome. We'll soon let you know if we're able to help.
Contact us