A tool to visualise battery lifetimes for the University of Oxford
If you knew your new mobile phone battery was only going to last for 4 hours in a year's time, would you have bought it in the first place?
Now imagine that you're deciding whether to build a new power plant, or manufacture an electric car - the same fundamental question about battery life applies - only the financial stakes are much higher.
The Department of Engineering Science at the University of Oxford saw the commercial need for industries like these to be able to predict how long their batteries will last. Research group members built machine learning models to mimic battery life behaviour, but they needed a way to visualise their inputs and outputs in a way that engages people from outside of academia.
That's where Fluent's experience and expertise comes to the fore.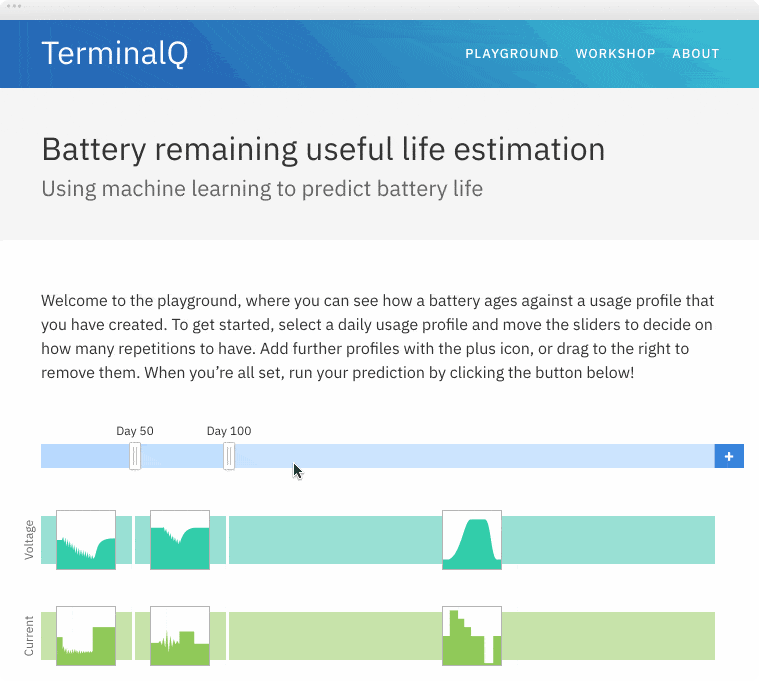 Let's work together
We'd love to hear from you. Make our day.
All ideas welcome. We'll soon let you know if we're able to help.
Contact us