Low-friction donation journeys for Africa nonprofit, CAMFED
We helped a nonprofit break free from third-party restrictions to win more donations, with a platform that puts them in control.
The Campaign for Female Education, CAMFED, works to revolutionise access to schools and workplaces for girls and young women in Africa. Their impact is huge, with 4.1 million children helped into education and 7 million benefitting from better educational environments.
This produces a massive knock-on effect. Young women progressing from school to leadership roles create a network of doctors, lawyers, teachers, and entrepreneurs. Together, they're tackling big social issues from poverty and forced marriage to climate change.
But of course, this doesn't all happen for free.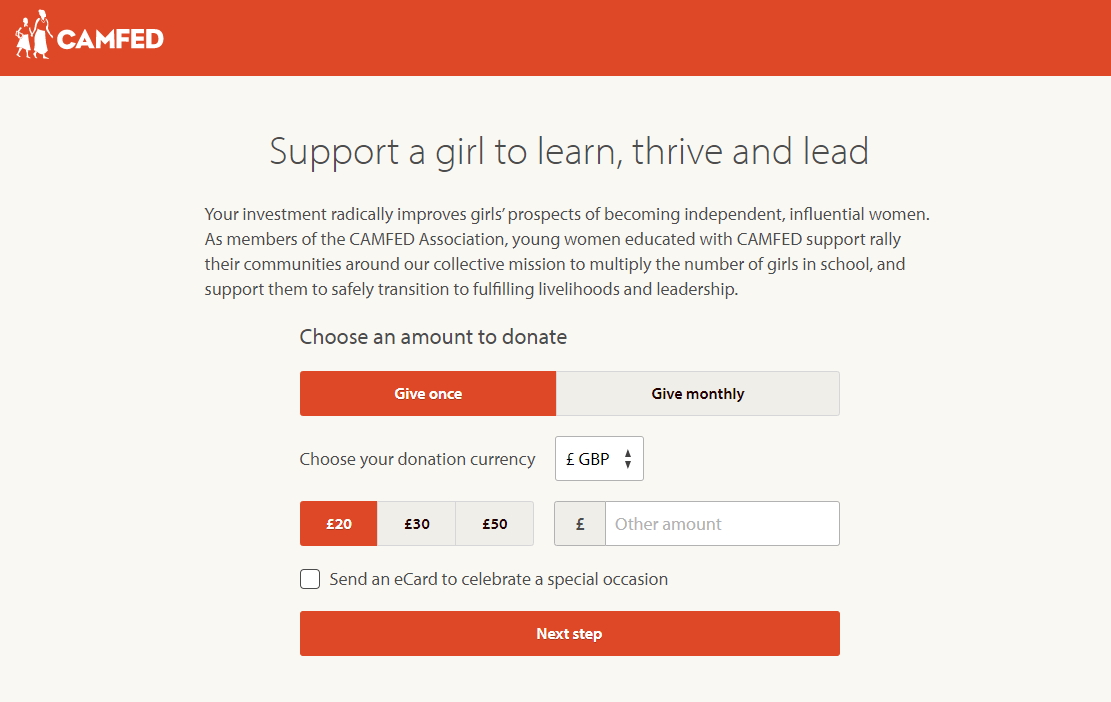 Let's work together
We'd love to hear from you. Make our day.
All ideas welcome. We'll soon let you know if we're able to help.
Contact us